PageUp claims it can help organizations of any size and nature optimize their talent management strategies. Let's see if this is true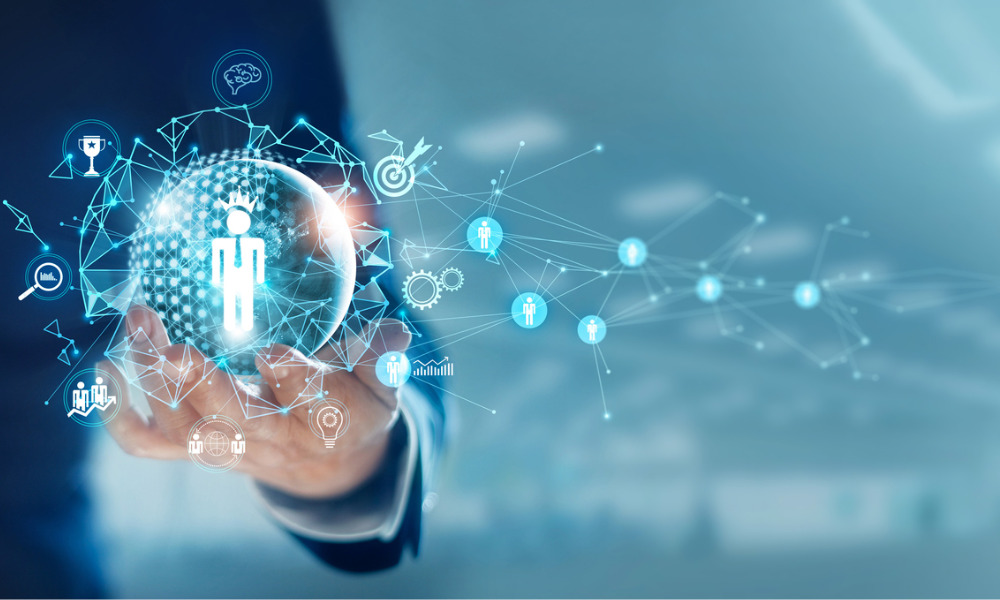 People's analytics is one of the tools that HR managers and key decision-makers like you can use to create a people-centered company culture. By understanding your people, you can easily address the issue of unproductivity and high turnover rates. However, you need an efficient tool to gather, store, and analyze data effectively.
In this PageUp review, we will give you an overview of the software, its core functionalities and features, and the advantages of using this HR analytics software. This will show you if this software is right for your company.
PageUp is one of the leading HR analytics platforms in the market, providing data-driven insights to help organizations optimize talent management strategies. This all-in-one platform uses advanced analytics and AI-driven technology to collect and analyze recruitment, employee performance, learning and development data, and workforce planning.
The platform enables HR professionals to make informed decisions, identify top talent, streamline recruitment processes, and enhance employee engagement. Its comprehensive analytics empowers organizations to maximize human capital potential and drive business success through data-backed HR strategies.
Here's a short teaser on what PageUp can do for organizations:
PageUp is more than just HR analytics. It's a comprehensive HR and talent management software platform designed to streamline and optimize end-to-end HR processes for organizations.
The platform offers a range of features to support recruitment, performance management, learning and development, and other functions. Here are some of its main features:
Analytics and Reporting: PageUp provides robust analytics and reporting tools, enabling HR professionals to gain insights into workforce trends, performance metrics, and talent development needs. Data-driven decision-making becomes more effortless.
Compliance and Security: The platform prioritizes data security and compliance with industry regulations, safeguarding sensitive employee information.
Employee Self-Service: Employees can access and update their personal information, view payslips, request leave, and manage their training and development through the self-service portal.
Integration Capabilities: The platform integrates with other HR systems, payroll software, and third-party applications, ensuring a seamless flow of data and processes.
Learning and Development: PageUp offers a learning management system (LMS) that allows organizations to deliver and track employee training and development programs. It supports various content types, assessments, and certifications.
Mobile App: It also offers a mobile application for both administrators and employees, enabling access to essential HR functions and information on the go.
Onboarding and Offboarding: It streamlines the onboarding process, ensuring new hires have a smooth and engaging experience. Additionally, it helps manage offboarding tasks, such as exit interviews and knowledge transfer.
How does PageUp help you create an unbeatable candidate experience? In just 1 minute, see how you can say goodbye to manual processes, and hello to high-tech hiring with a human touch.

See PageUp in action: https://t.co/tVx7mlKG6M pic.twitter.com/cWYkj8GuMM

— PageUp (@PageUpPeople) July 30, 2023
Recruitment Management: The software provides tools to manage the entire recruitment process, from posting job openings to applicant tracking, interview scheduling, and candidate evaluation. It helps HR teams attract, identify, and onboard top talent efficiently.
Succession Planning: The platform helps identify high-potential employees, map out career paths, and create succession plans to ensure a pipeline of future leaders.
Talent Management: The software facilitates performance reviews, goal setting, and succession planning. It enables employees and managers to set objectives, track progress, and conduct regular performance appraisals.
As a comprehensive HR software platform, this tool offers functions supporting various aspects of HR management. Let's explore how some of its functions work:
Recruitment Management:
Posting Job Openings: HR teams can create and post job openings on the platform, specifying job descriptions, qualifications, and other relevant details.
Applicant Tracking: The system manages the entire application process, including candidate data capture, resume parsing, and candidate communication.
Interview Scheduling: It offers tools to schedule interviews with candidates, streamlining the process and reducing manual efforts.
Candidate Evaluation: HR professionals and hiring managers can assess and rate candidates based on predefined criteria, facilitating objective decision-making.
Onboarding: Once a candidate is hired, the platform can automate onboarding tasks, ensuring a smooth transition for new employees.
Performance Management:
Goal Setting: Employees and managers can collaboratively set performance goals aligned with organizational objectives.
Performance Appraisals: Enables regular performance reviews, capturing feedback, accomplishments, and areas for improvement.
Feedback Exchange: Facilitates ongoing feedback exchanges between employees and their managers, promoting continuous improvement.
Performance Analytics: HR can generate reports and track performance metrics to identify high-performing employees and areas for improvement.
Learning and Development:
Course Creation: Organizations can develop and upload training content, including courses, videos, and assessments, onto the platform.
Employee Training: Employees can access the learning portal, enroll in courses, and track their progress through completion.
Training Compliance: It allows HR to monitor training compliance to ensure employees meet mandatory training requirements.
Certification Management: The platform can manage certifications and qualifications, ensuring employees' credentials are up to date.
Analytics and Reporting:
Data Visualization: It offers data visualization tools to present HR metrics and insights in an easy-to-understand format.
Custom Reports: HR professionals can create custom reports based on specific data criteria, enabling data-driven decision-making.
Workforce Trends: The platform helps identify trends in employee performance, turnover, and engagement, enabling HR to take proactive measures.
Integration and Data Exchange:
Seamless Data Flow: It integrates with other HR systems and third-party applications, enabling smooth data exchange and reducing duplication.
Payroll Integration: The platform can integrate with payroll software to ensure accurate and efficient payroll processing.
Security and Compliance:
Data Protection: PageUp implements robust security measures, including encryption and access controls, to safeguard sensitive employee data.
Compliance Management: The platform helps organizations adhere to data protection and privacy regulations.
These functions work together cohesively to streamline HR processes, foster employee development, and enable data-driven decision-making, making it a valuable tool for optimizing HR management within organizations, regardless of its nature and size.
As one of the market's leading HR and talent management software platforms, this software possesses several core strengths that make it a valuable solution for organizations:
Comprehensive Functionality: It offers a wide range of HR functions, from recruitment and performance management to learning and development, providing an all-in-one solution for HR professionals.
User-Friendly Interface: The platform is known for its intuitive and user-friendly interface, making it easy for employees, managers, and HR administrators to navigate and use effectively.
Scalability: The software is scalable, catering to the needs of organizations of various sizes – from small businesses to large enterprises with a global workforce.
Cloud-Based Accessibility: A cloud-based platform allows users to access the system from anywhere with an internet connection, enabling remote work and easy collaboration.
Customizability: It can be tailored to match an organization's specific HR processes and requirements, providing flexibility in configuration and integration.
Data Analytics and Reporting: The platform offers robust data analytics and reporting capabilities, enabling HR professionals to gain valuable insights into workforce trends, performance metrics, and talent development needs.
Mobile App: The availability of a mobile app enhances user convenience, allowing employees and managers to access HR functions on the go.
Its core strengths lie in its comprehensive functionality, user-friendly interface, and scalability.
If you plan to subscribe to PageUp, your team should carefully assess your specific needs to make an informed decision about adopting this platform as your company's HR management solution.
Regular evaluations of its performance against evolving business needs can help mitigate potential weaknesses and ensure it continues to be a valuable tool for HR optimization.
The developers have not disclosed their pricing scheme, although this platform is subscription-based. The price you will pay depends on the number of modules or functionalities you want to get and the number of employees your company has.
Since it caters to mostly bigger enterprises—healthcare, higher education, government agencies, mining conglomerates, and retail—it is safe to assume that the subscription will be slightly pricey. Also, the developers do not offer a free trial for PageUp.
Nevertheless, if you are for functionality and ease of use, you may consider PageUp as the tool to use in digitalizing your HR processes, especially your HR analytics.
HR software development is a vast and robust industry, and this platform is not the only one offering the functionalities we discussed earlier. If you think that PageUp is not the right software for you, you may check out its direct competitors and see what fits:
Founding year: 1997
Headquarters: Melbourne, Victoria (Australia)
Global offices: Sydney, Singapore, New York, Dublin, and London
Number of employees: Around 500 (based on LinkedIn profile)
Key people: Mark Rice (CEO), Dominic Toledo (SVP Global Sales), Deborah Mason (SVP Global Talent), Gokhan Turgut (CFO)
The developers committed themselves to create various solutions to help businesses manage their financial resources and human capital. With HR analytics serving as the backbone of all its products, PageUp has helped business organizations and other institutions optimize their whole management cycle—from recruitment to offboarding—with ease.
PageUp continues to expand as a business, acquiring different software companies, enabling them to provide more quality business solutions to their clients.
As a people analytics and HR management tool, PageUp is a powerhouse. With people's data as its backbone, the platform is the ultimate decision-makers' companion, helping them create a good company culture and ensuring further productivity, profitability, and growth.
To know more about other HR software tools available, read our comprehensive HR software reviews.
Does your company use PageUp as your HR analytics tool? Share your own PageUp review in the comments section below: