'Winning meant the world when you put in so much effort and for so long'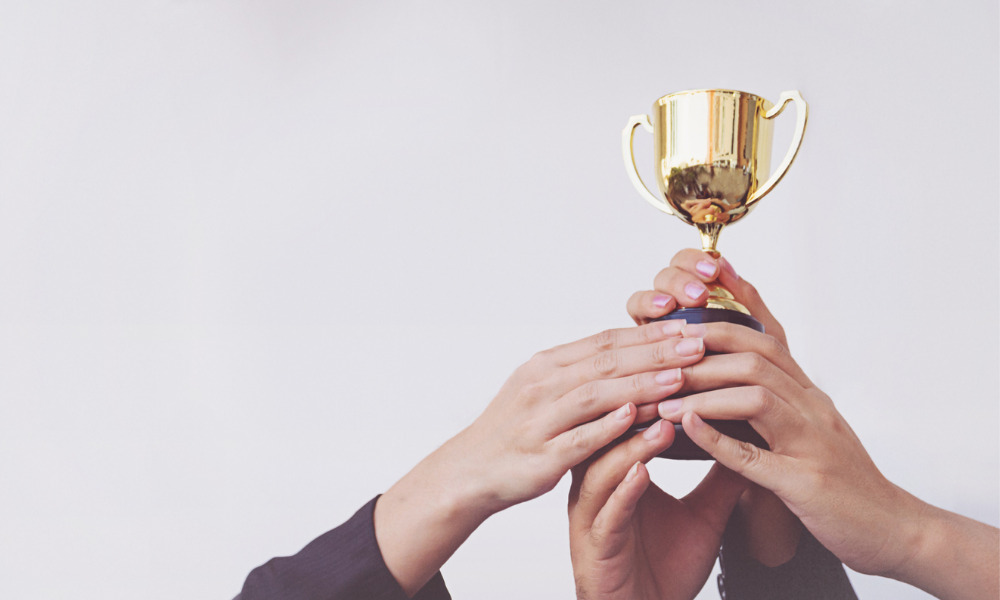 Looking back over the past 12 months, it's difficult to believe just how far we've come. The pandemic has highlighted how vital HR is to a business, showing itself to go above and beyond a supportive function. One thing's for certain – it's more important now than ever to show appreciation for your people. Now in its second year, the HRD Awards New Zealand are finally open for nominations – with award winners being announced on 15 February 2022. There are a number of individual, company, and team award categories up for grabs across a variety of disciplines and sectors. Roz Urbahn, chief people officer at LIC (Livestock Improvement Cooperative), won HR Director of the Year 2021, with LIC receiving both The Organisational Change and Development Award and the Best Wellness Programme Award. She talked to HRD about what it meant to her and the cooperative.
"Winning these awards meant the world, when you put in so much effort and for so long," she told HRD. "HR has been more of a support team, more of an enabler - but what the pandemic has brought out is the absolute necessity of having those skills and those teams available to organisations.''
The Warehouse Group (TWG) took home an HR Team of the Year Excellence award in 2021 – with Richard Parker, CHRO, TWG telling HRD that he also considered this a huge honour.
"HRD is recognised globally as the premier HR industry publication and magazine and so it is a huge honour to be recognised locally and globally for the work TWG has been doing," he explained. "Our goal is to make the lives of our team members, customers and the communities in NZ in which we operate better by doing good and the recognition that that HRD Awards provides helps motivate the company and team to try even harder to do even more.''
Urbahn agreed the recognition is highly valued and was also surprised by an unexpected offshoot of winning the awards. Organisations started contacting her to find out more about what LIC was doing - using them as a sounding board for their projects and approaches.
"We're all learning at such a pace over the last couple of years and will continue to do so," added Urban. "As such, it's really heartening to connect with so many different people, from so many organisations of all shapes and sizes and share those stories.''
In fact, Urban considers the connections that winning the HRD NZ awards in 2021 established more important than the motivation that they provide when looking forward to 2022.
"Getting validation from others and chipping in and benchmarking is incredibly useful," she told HRD. "Looking at what other players in our industry are doing for example. Awards like these just create those conversations that you just wouldn't have otherwise. They create the network outside of your organisation and across industries as well.''
Futureproofing for 2022
Few would argue that the last two years have shown us that it's hard to plan for the future. When something as unexpected as a pandemic happens, businesses had to evolve to adapt and thrive in difficult, ever-changing, circumstances. As such, it's not surprising to hear that last year's award winners consider flexibility key to planning for the year ahead.
"The key to future proofing people strategies is all about organisational agility and the ability to reallocate people, resource and capital and to re-prioritise should the business landscape you operate in change," added Parker.
He also suggests reviewing business plans quarterly to ensure you can change and necessitate that flexibility in the face of any curve balls. Developing new objectives and key results identified in order to meet any changes in the business landscape.
"I almost think that future proofing has gone out the window in a way because what you decide to do at the start of your annual plan can be very, very different depending on what is going on around you and in your environment," said Urban. "If you really are trying to future proof it, it's about trying to keep it as simple and stripped down to what people are really after. What we've seen is people get overloaded by noise, people get overloaded by too many occasions. You really need to hit the mark and think of real quality solutions rather than quantity.''
After an initial early pandemic period of being in a very reactive and unplanned state, Urban thinks the future should move out of this and towards a more intentional state with a big focus on flexibility.
"What do you intend to do? I use that word intentionally because you want to go in with an intention, but you don't have to be 100% committed - you need to be flexible. Being flexible and being okay that your plan is going to change. It takes a lot of pressure off to go okay, we actually have a really good plan but we have to buffer around our plan, so I don't have to cancel it.''
Using a strategy day as an example Roz says being prepared for a change of location, start time or duration to avoid cancellation in the case of unexpected changes to avoid constantly sending out update messages is key; ''People are much more relaxed when they know you have a plan in place, with a bit of flex in it.''
Nominate your HR heroes here – and be quick about it! Nominations close on 3 December.