Given world events, it's easy for business to push employee recognition down the list of priorities. But it's actually more essential than ever, explains Vanessa Brangwyn of Achievers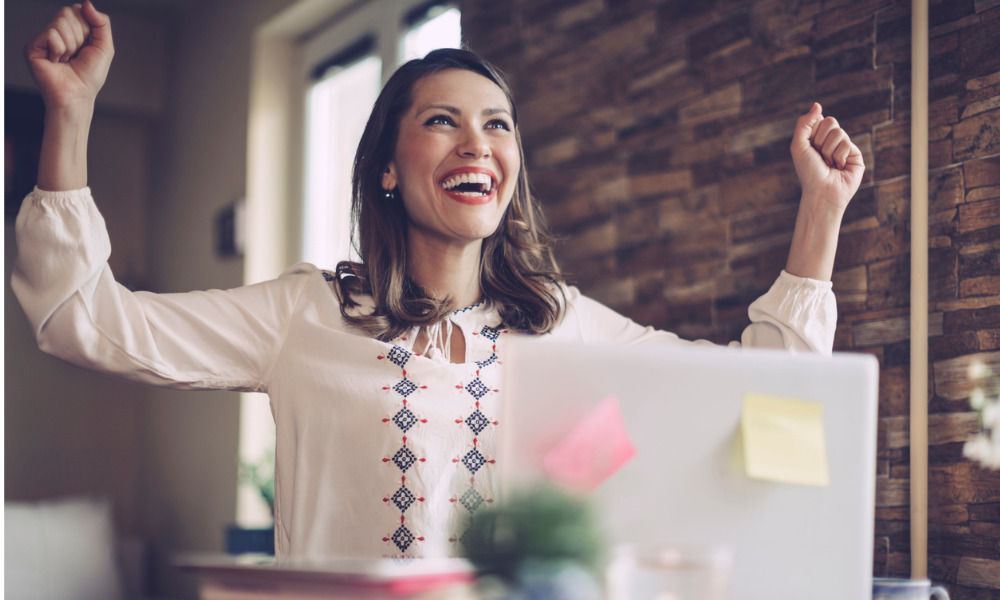 The COVID-19 pandemic has led to a drastic increase in employees in work from home situations. For some companies and employees, it's been a natural extension of existing digital projects in the office – but for many businesses it's also the only option available. It's also led to situations where employees are experiencing reduced hours or may have had their duties shuffled around as businesses adapt to the changing circumstances.
During times like these, it's all too common for employees to feel as though they're "out of sight, out of mind", cautions Vanessa Brangwyn, Chief Customer Officer at Achievers.
"One conversation we've been having with a lot of clients lately relates to how they react to crisis," says Brangwyn. "It's very easy for employees to look at the changes happening in their industry and to have something of a fight or flight response to them. It's crucial to make them feel like they're still part of the team."
Even outside of a pandemic situation, recognition is one of the biggest drivers of employee engagement, and a key reason that employees might stay or leave. Neglecting this fact during these challenging times is likely to have long-term consequences for the business. It's a key driver for productivity too. While Brangwyn notes that broadly, productivity had risen since the large-scale switch to work from home arrangements, she is somewhat skeptical that it will remain that way indefinitely.
"It's a real concern and challenge for businesses," says Brangwyn. "While you can attribute some of the increased productivity to the novelty of working from home and the reduced distractions that might be encountered in the workplace, there's also the consideration that a lot of people might not actually have much else to do – work provides a sense of normalcy, and so people are working longer or more unusual hours."
Over the coming months, Brangwyn also believes that HR will need to look for new ways to support employees. Mental health and anxiety are likely to be particular challenges, and HR needs to be equipped accordingly.
"One thing we're noticing is that people don't have real weekends at the moment," says Brangwyn. "While that can be good for productivity in the short term, it's not sustainable. Increased 'flexibility' under these circumstances is often turning into work-life integration as opposed to work-life balance. Employees need to have time to switch off too, and we need to be able to help them do it."
Recognition is a key tool in HR's arsenal to help maintain productivity in sustainable fashion, explains Brangwyn.
"Managers need to bring it to the forefront when they're aware that great things are happening – especially if people can't see it happening in person."
The elements of recognition in a work from home situation are the same as in any other, though the delivery method may differ slightly, notes Brangwyn. It should be specific and carried out in real time – a quick email isn't necessarily enough.
"What gets recognised gets repeated," explains Brangwyn. "When you make it public, it amplifies it to others, and increases trust and transparency in the process. On a larger scale, it creates greater inclusion and breaks down silos across the company."
The primary challenge, Brangwyn notes, tends to be getting company leaders on board.
"HR usually gets it, but other senior management might not," says Brangwyn. "That doesn't happen overnight; it's a journey. But over time creating a culture of recognition means it becomes part of the fabric of the organisation, particularly if you want to get the best out of your team."