1,500 positions unfilled in Queenstown's tourism sector as half-a-million visitors expected in NZ in January, February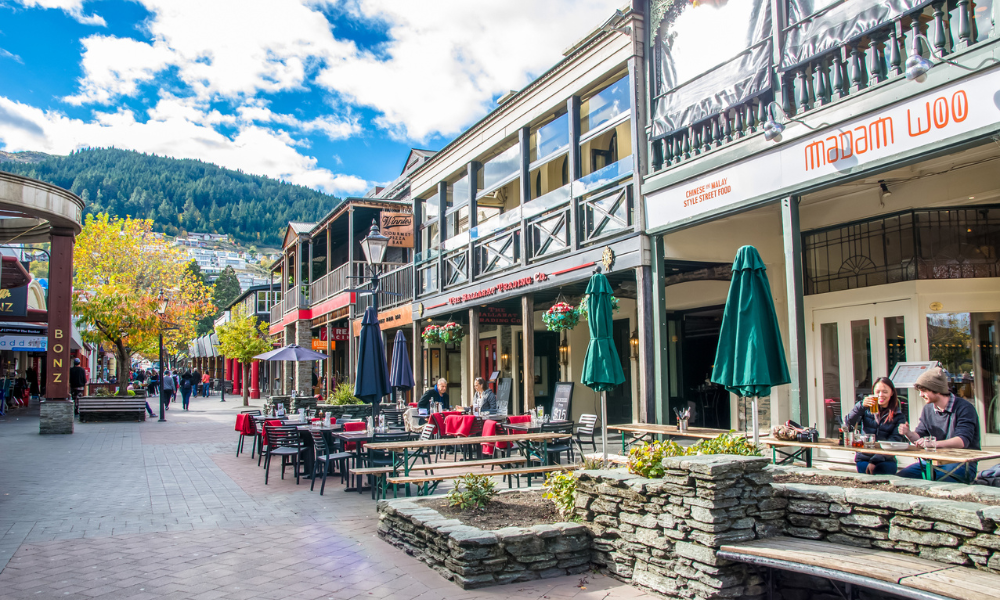 The perfect storm continues for Queenstown tourism and hospitality operators as rebounding tourism numbers collide with an acute shortage of staff to serve them.
Hiring managers are looking to working-holiday visa holders to fill the gaps, with more than 20,000 people entering the country under the Working Holiday Visa Scheme since travel restrictions were lifted, according to tourism minister Stuart Nash.
But demand remains high and, with half-a-million visitors expected to land at Kiwi airports over the next two months, operators say Immigration NZ needs to pick up the pace of processing applications from both visa seekers and businesses hoping to hire them.
Major source of labour
Working-holiday visa holders are a major source of labour for the tourism and hospitality sectors, which ranked second and third as the preference for employment among those issued visas in 2022, according to a recent survey by Immigration NZ.
Temporary changes to the program announced in August are expected to supply employers with 12,000 additional workers over the next year.
For now, however, Nash acknowledges that the tourism and hospitality sectors are having difficulty recruiting enough staff to operate at full capacity.
"We are working as hard as we possibly can to fill the gaps, even though there are some areas – Queenstown comes to mind – where the labour shortage is reasonably acute," he told reporters last week.
"If it takes people five or 10 minutes longer to get a meal, then so be it. I still think the level of service received will still be done with a smile and people will still have the experience they've come over for," Nash said.
Queenstown Chamber of Commerce interim CEO Sharon Fifield said in a recent news report that 1,500 positions remain unfilled in the town's tourism and hospitality sectors.
Operators faced the nightmare of having to close on lucrative holiday-season trading days because there simply aren't the bodies to fill the positions.
Staff missing
One Auckland visitor to Queenstown told HRD that the restaurant they had just dined in only had about a third of its menu available because there weren't enough chefs to handle the full menu. The previous night he was unable to find a restaurant that would take diners without a reservation.
A Queenstown hospitality worker who spoke to HRD on condition of remaining anonymous said the restaurant where they work "barely coped" with the resort town's busy holiday season. "We did double the sales on New Year's Eve compared to last year and we did it with half the people," they said. "The small pool of people who are available to work are normally pulling 16-hour days, some for up to 10 days in a row, to help fill the gaps."
Good Group Hospitality operates two restaurants in Queenstown. When HRD spoke to chief manager of operations Hamish Klein in August, he hoped that the closure of his venues two days a week would only be a short-term plan as they waited for visa applications to be processed. Last week, both venues remain closed two days a week but Klein told HRD that he sees reason to be optimistic: "The situation is changing, and we will reopen seven days a week soon."
Speedier processing needed
Immigration NZ indicates that complete visa applications should be processed within 20 working days and 95% should be processed within 28. But the local Queenstown newspaper, Mountain Scene, reported on December 23 that restaurateur Dave Gardiner was still waiting for approval of visas applied for in early November. He described the last three months as "the worst we've ever had."
Hospitality NZ board member Peter Morrison told Stuff last week that "Immigration New Zealand needs to hire more staff to process the applications faster" and that "New Zealand risks becoming the laughingstock of the world."
A quick look at the Google reviews of Queenstown restaurants suggests the cracks are beginning to show in New Zealand's second-biggest industry, with many reviewers citing "short-staffed" or "long waits" in their reviews.