The nation's hiring outlook is looking bright for the New Year, but businesses are being encouraged to begin talent planning as access to labour becomes scarce.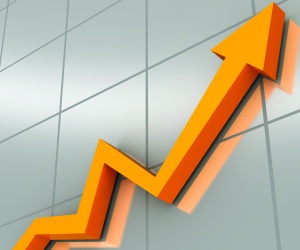 The latest results of the Manpower Employment Outlook Survey show hiring in New Zealand is expected to pick up in 2014.
According to results 28% of the 650 New Zealand employers surveyed about their hiring plans for the coming quarter, expect to increase hiring in quarter one next year, while only nine per cent plan to decrease hiring, with the remainder making no changes.
Across the main cities the hiring outlook in Auckland has improved 5 percentage points to a Net Employment Outlook of +21%, while in Wellington employers indicated that hiring would increase by seven percentage points to +21%.
Industry sectors expecting an increase include wholesale and retail trade, manufacturing and services, while mining and constructions, transport and utilities and public administration and education sectors expect slight falls in hiring.
ManpowerGroup Australia and New Zealand, Managing Director, Lincoln Crawley stated despite increased positivity in the market, employers are still showing caution and hesitancy to increase permanent headcount.
"New Zealand's economic indicators have taken a markedly stronger tone over the course of 2013. However, this growth has not yet filtered through to all parts of the market and consistency in the demand for labour is lumpy," he said.
"In Auckland and Christchurch, the mood in the employment market is optimistic with strong hiring intentions due to significant investment in infrastructure and new home building in both regions. This activity is now starting to translate into new jobs in construction, utilities and transport."
Crawley warned that access to skills will be a major concern in 2014 as the volume of work expected next year will absorb most available labour in the market, specifically highly skilled trade workers and engineers required for construction projects.
"New Zealand's employment issues in the coming year will not simply be about the availability of labour, it will also be about that labour being work-ready. We're concerned that the majority of the available labour does not hold the right skills to participate in the rebuild, which could ultimately hold up construction," Crawley said.
"We are encouraging all organisations to start planning for the talent they will need in the next 12 months; labour is already becoming scare in some regions."
Meanwhile, a new forecast from the Ministry of Business, Innovation and Employment (MBIE) predicts job growth and higher retirement rates over the next eight years will push unemployment as low as four percent by 2021.
The Medium-Long Term Employment Outlook expects slightly faster growth in the near term, with total new jobs created between 2011 and 2016 projected to grow by 180,300, followed by a further 174,500 jobs through to 2021.
"The unemployment rate (currently 6.2 per cent of the workforce) over the projection period is expected to trend down to 4.8 per cent by 2016 and four per cent by 2021. Increasing labour supply constraints from an ageing population underpin this outlook," the MBIE report states.
The greatest job growth is expected to be at either end of the skills scale.
"Strong employment growth is expected in the primary sector, primary processing, certain manufacturing industries such as machinery and equipment, metal products and in construction-related activities," the MBIE report states.
Service industries, including health, cultural and personal services, are also predicted to grow strongly, with the greatest new demand for highly skilled workers, including managers and professionals.
Of the 354,800 jobs forecast to be created during the decade to 2021, nearly half (149,900) are expected to be highly skilled.