New data shows online vacancies for HR professionals are increasing as the labour market continues to gain momentum.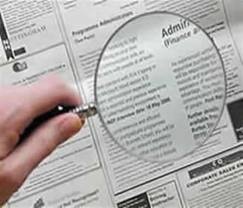 Vacancies in the HR, accounting, legal and administration industry recorded the second largest monthly increase according to new data.
The Ministry of Business, Innovation and Employment's latest Jobs Online report reveals that the sector saw a monthly increase of 7.1% in vacancies. Second only to the construction and engineering industry which had a 10% increase and followed by the information technology industry, which is up 6.1%.
The report shows that overall online job vacancies rose in July while online advertisement for skilled workers grew by 7.5%.
"While monthly results can be volatile, the trend in vacancies has been rising over the last six months, reflecting strong employment growth," said the Ministry's manager of Labour Market and Business Performance, David Paterson.
The biggest increase in skilled worker vacancies over the year was in Auckland (up 12.0 per cent), followed by the South Island (excluding Canterbury) region (up 11.5per cent), while Canterbury increased 9.2 per cent.
Overall job vacancies have increased by 13.2% for the year, with skilled worker vacancies up by 9.4% for the year.
The reports positive findings have been backed up by new data released by SEEK.
The online job advertiser has revealed 91,000 jobs have been advertised in the last four months. That is an increase of almost 8,000 from the first four months of the year.
"The effects of rising business and consumer confidence are now becoming apparent both in the number of jobs listed on SEEK and as reflected in BNZ's September Business Confidence Survey which shows there is currently strong demand for candidates," said SEEK New Zealand general manager Janet Faulding.
The growth has been driven by increases in the Auckland and Wellington labour markets, with the number of jobs listed on SEEK in each region increasing by 12% and 10% respectively from May to August compared to the start of 2013.
The website said its top five growth industries from May to August 2013 were:
Design and architecture, up 35%,
Banking and financial Services, up 23%
Trades and services, up 23%
Admin and office support, up 16%
Marketing and communications, up 15%
"While the trades and services, construction and hospitality industries have certainly been leading the way for a while there, it's encouraging to now see the number of job ads across a variety of sectors on the rise as business confidence continues to grow outside of the Canterbury rebuild," Faulding said.