Globally, as competition for roles heats up, job candidates are choosing to include videos of themselves as part of their applications but are Kiwi job-seekers embracing the trend?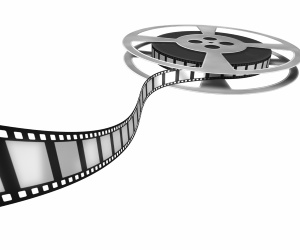 Rumour has it the end of the paper CV is in sight as job-seekers desperate to stand out in a crowded field turn to including videos – dubbed MeVies – as part of their application.
According to a poll by recruitment specialist Hello My Name Is… 83% of employers believe CVs fail to show 'important qualities such as personality and confidence' while three-quarters of firms surveyed said CVs were no longer "an effective tool in securing a new job".
Hello My Name Is… business partner James Hyde told
The Daily Mail
the MeVie is the leading trend in recruitment in 2014.
"It's set to revolutionise both the way people apply for jobs and the way recruiters shortlist applications, by embracing video as an effective solution to seeing beyond the CV," he told the newspaper.
"Our research confirms it can be really tricky for recruiters to differentiate between candidates' written applications. But a MeVie gives job-seekers the ability to showcase so much more than their qualifications."
But is this the case in New Zealand? Three industry experts told
HRM Online
it's not common… yet.
Rebecca Clarke, manager HR Solutions and Drake Recruitment Services, said she has yet to see an increase in the number of video applications, but like any technology there are early adopters and "these individuals are using new tools to showcase their skills and abilities and maximise their personal brand".
She added the company was seeing a number of candidates add other details to their CV such as links to their LinkedIn profile, or blog sites, or personal website, in an effort to differentiate themselves.
"More important than the possibilities and realised benefits of the technology, is the level of comfort of the person using it. If not comfortable, candidates may negatively impact their personal brand, or if the prospective employer can't receive the video due to limitations of their ATS or firewall, a lot of effort is wasted, and ultimately not relevant," she said.
"It's crucial that employers design a recruitment process that will both attract and encourage those with job relevant behaviours to apply," Clarke added. "For many positions, adding video format may discourage less extroverted applicants to apply, and if extroversion isn't job relevant, then this is not in the employer's best interests."
Sharon Davies, Managing Director of Talent Propeller, a recruitment solutions provider, told
HRM Online
feedback they have received from job-seekers indicates they find a video resume "offensive" and that they are being judged on how they look.
"However this isn't the case. It is about being able to engage with viewers, articulate your experience and present in a professional manner. A paper CV tells you someone's skill but it doesn't tell you if they are a personality fit for the role," she said.
Davies added that video interviews are the way of the future as businesses are looking not just for skills but for a culture fit "and what better way to instantly ascertain this than request a video resume".
Tim Watts, Co-founder of Grad Connection New Zealand and Chairperson of New Zealand Association of Graduate Employers, said while across his client base he is yet to see the use of video CVs, he is seeing a shift in people using videoing for interviewing.
"…Given the sheer volume of applications that clients get, and in trying to deal with in most efficient manner, we are seeing people using videoing interviewing as part of that process. It's in its complete infancy stages, definitely not mainstream or common, but people are turning their minds to it more than 12 to 18 months ago," he said.
Clarke, whose company launched interactive resumes in 2005, agreed the uptake was minimal back then but as employers and applicants become more comfortable with technologies she is seeing them used more readily.
"Videoconferencing and Skype interviews are now everyday occurrences, and we are also seeing increased use of
Google
hangouts, but it's not yet mainstream. We are seeing an increasing number of creative applications being circulated via social media, using YouTube, vine and Instagram. While applicants become confident with new channels, the vast majority of hiring managers are still reliant on a CV in Microsoft Word format," Clarke added.
She told
HRM Online
interactive resumes, when used effectively, can provide many benefits for clients such as:
Saves them time when selecting staff to interview;
Let's them see potential candidates by viewing and listening to their profiles before the formal interview process;
Allows them to do all that from their desks;
Enables them to get the opinion of colleagues on a prospective staff member;
Means they can interview people who are out of town.
What are your thoughts on MeVies? Will they replace the traditional CV? Let us know in the comment section below.