As competition for talent heats up, a new survey has revealed that when potential employees are deciding between job offers there is one offering that can make-or-break their decision.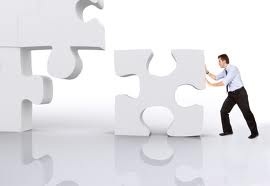 The recruitment and retention of employees could come down to one simple offering – flexi-working. A survey by global workplace provider Regus has revealed that 73% of those surveyed would choose one job over another similar one, if it offered flexible working.
Nick Bradshaw, Country Manager, New Zealand for Regus told
HRM Online
the results of the survey – which canvassed the opinions of more than 20,000 senior executives and business owners across 95 countries – showed organisations not offering flexi-working were missing out on the pick of the candidate pool.
"Seventy-two per cent of Kiwi respondents pointed to flexible working as a perk that attracts top talent and I think that really says it all," he said. "Those employers that aren't offering that as an option really are going to miss out on the cream of the crop employee-wise."
The research also found that:
75% say that it improves staff retention;
67% of respondents say offering flexible working makes employees more loyal;
56% of workers would actually turn down a job that ruled out flexible working;
51% say they would have stayed longer in their last position had flexible working been an option.
Bradshaw added that staff turnover is expensive – in New Zealand, the cost of staff turnover is estimated to be three times the person's salary – meaning staff retention is a major priority for Kiwi businesses.
"In order to reduce this cost, businesses need to remain agile and offer flexible working methods," he said. "This could be the option of working from home a couple of days a week, or utilising local business centres… either way, managers need to make sure their staff have the right tools they need in order to work flexibly. It can help with attracting top talent and it does so as a more cost-effective option."
Bradshaw explained that in the past the technology hasn't been there to make flexible working economical or viable, but now technology has improved employees can feel well communicated to and the employer confident there staff has all the tools of the trade to be flexible.
It's a "fairly easy switch" to make to offer flexi-working, Bradshaw said, but technology needed to be in place. He said the main concern would be the trust issue for employers but by empowering staff to work flexibly and ensuring they are goal orientated can help.