Expert reveals how tried and tested methods could supercharge staff mental wellbeing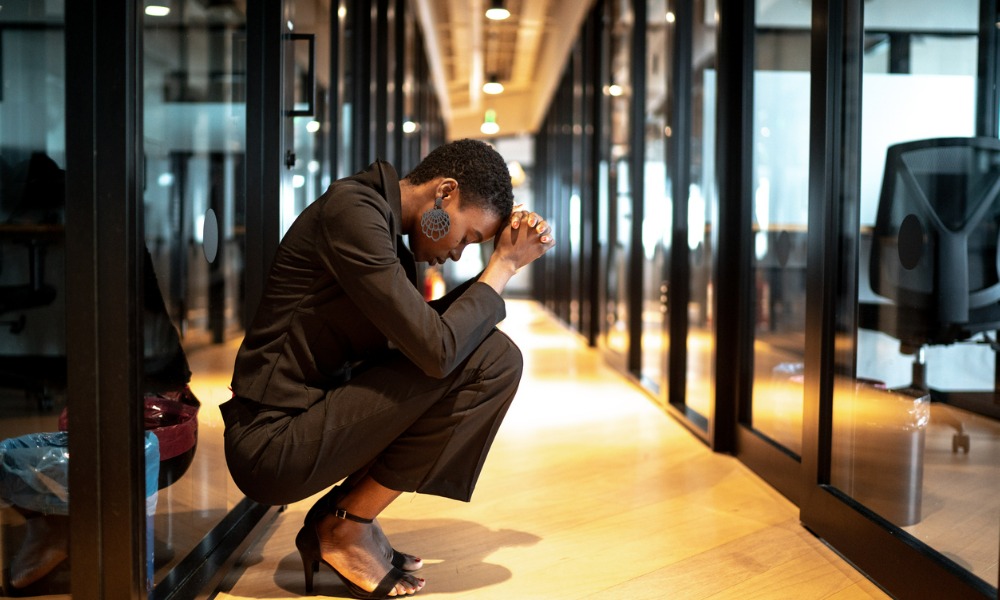 With mental health struggles being felt by many during the pandemic, businesses have stepped up to support their teams, setting new best practice benchmarks for the future of workplace mental health policy and setting in motion positive, long term cultural change.
HRD speaks to Dr Melisah Feeney, principal consultant, organisation psychologist and executive coach at Bendelta, an award-winning management consultancy, on navigating mental health and wellbeing conversations in the workplace.
Dr Feeney is a speaker at HRD's National HR Summit Australia to be held in Sydney in March. Her workshop, titled RUOK?, references the harm prevention charity of the same name and the annual day which encourages people to stay connected and have conversations that can help people who're struggling with psychological issues.
To hear more from Dr Feeney and other industry leaders, register for HRD's upcoming National HR Summit here.
What are the main steps HR can take to ensure they support their employees' mental health and wellbeing?
Feeney recommends businesses aim to build an inclusive culture that celebrates and integrates all people, including their unique background and situation. Putting preventative measures in place including, creating a mental health action plan, providing mental health training to your workforce and having leaders show their commitment to being open are all great ways start. From there, HR leaders should look to incorporate mental health awareness and positive action into policies and procedures, such as anti-discrimination and anti-bullying and design wellbeing and mental health recovery programs to support people to perform at their best with their mental health problem.
A manager's number one responsibility is to be the guardians of workplace culture, according to Feeney, by giving cues of what is considered acceptable, tolerated, celebrated or avoided, "If managers actively create a workplace culture where employees feel it is safe to be themselves and they can freely speak up when things are not right then they will actively be supporting a mentally healthy workplace."
Feeney also recommends management regularly consult, gather data and hold conversations with their teams to identify any mental health issues or support that they need.
"Managers should include mental health and wellbeing in their annual planning processes as it is an area that need ongoing focus and adaptation to changing conditions and triggers. Employers need a continuous improvement mindset and a comfort with change. They need to learn the skills that allow them to be agile and responsive to the people they lead and build the conditions for people to thrive."
And this doesn't just benefit the employees, having a workplace culture that supports mental health has been proven to be good for business too. Research has shown that people highly value wellbeing being prioritised in an organisation. A recent Gallup report found that higher employee wellbeing contributed to increased business-unit level profitability.
Dr Feeney added: "The research by Gallup and various psychologists globally are clear that workplaces that invest in bolstering mental health and wellbeing are more productive and successful in achieving their goal, deliver better customer service, have less absenteeism, have fewer health and safety incidents and claims, attract and retain a higher caliber of employees and can adapt more effectively to disruption and change."
What do you consider the most common mistakes HR makes in regards to mental health in the workplace?
"I think it is the assumption that mental health is really about mind over matter and that people suffering mental health problems are not trying hard enough to snap out of it." added Feeney. "It's like asking a person with a broken arm or leg to leave their injury at the front door and not bring it to work. It's just not possible and absurd to even ask it of someone.
"Many people do fall into 'the happiness trap' – a term coined by Dr Russ Harris – that assumes we should all be able to be happy all the time. That very belief in that has been shown to end up making us miserable and driving the experience of stress, anxiety and depression. I think another common mistake is to assume a person with a mental health problem can't handle the stressors of work."
What do you consider the future challenges teams will face when addressing mental health in the workplace in 2022?
As we move forward in 2022 there is increasing pressure to navigate designing hybrid workplaces that are more personalised around individual people's needs.
"The challenge is that we need to broaden the factors we take into consideration in negotiating working arrangements to include in the equation the role that mental health and wellbeing plays in where and how people work," adds Feeney.
The Australian Psychological Society research found that workplace wellbeing can be increased by job crafting – allowing a person to shape their job so that it better aligns with their strengths, values and interests, harnessing passion and increasing psychological safety (healthy risk taking).
"The challenge ahead is how we can strengthen each employee's sense of agency and passion for their work as this has been shown as a powerful tool to improve workplace wellbeing."
To hear more from Dr Feeney and other industry leaders, register for HRD's upcoming National HR Summit here.