A recent study has revealed the backgrounds of the most optimistic leaders in New Zealand, and the results might surprise you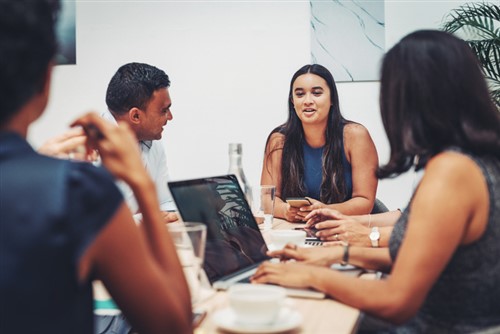 Leaders who are young, female or Maori are among the most optimistic in New Zealand, according to new research by Westpac NZ.
The Grow NZ report, which measures the mood of more than 1200 business leaders across New Zealand, also found difficulty finding labour has emerged as a major constraint on business, with the unemployment rate now at a nine-year low.
"What we're seeing in the survey results is that businesses want to hold on to the good people they've got and invest in their professional growth," said Westpac NZ chief executive David McLean
A societal move towards flexible working was also evident in the results; nearly four out of five respondents said they offered flexible hours to employees and almost half of those businesses said doing so helps support growth.
The survey also showed there was a significant difference in the way automation is perceived, depending on business size.
"More than half of large businesses expect they'll automate parts of their operation in the next five years, compared to less than a quarter of smaller enterprises," said McLean.
Moreover, 40% of women reported business growth in recent years, compared to 32% per cent of men.
And, looking to the future, 55% of under 35s expected business conditions to improve, compared to 41% of 35-59 year olds and 34% of those over 60. Māori, Indian and Asian respondents were more confident about the future than those identifying as European.
The survey also revealed a contrast in the expansion plans of different sized businesses.
"Twice as many large businesses are planning to expand than Small and Medium Enterprises. We delved into why that is and found that more SME business leaders than ever before regard maintaining work-life balance as their chief stumbling block," said McLean.
"47% of SMEs said work-life balance was a barrier to expansion and 22% of them said it was their main barrier."
Other obstacles to growth, for businesses of all sizes, included a lack of skilled staff, access to funds and increased competition.
Asked to rank their expansion options, SMEs indicated an increasing preference towards upskilling staff, while interest in all other forms of expansion dropped off.