With concern mounting about insufficient leadership skills in the New Zealand workforce is it time to send employees back to the classroom?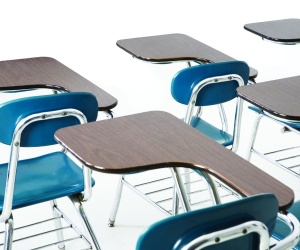 A leading New Zealand university is calling on HR professionals to push for extra investment in executive education following
HRM Online's
reporting on increasing anxiety over gaps in
organisational leadership pipelines
.
Greer Harper, University of Otago Business School Executive Education Manager, told
HRM Online
that executive education can provide middle-managers with the skills that they need to transition from competent managers to great leaders.
And she adds executive education should not just be targeted at middle and senior management, professionals and those from the HR team should all be considered for placements on courses.
"It works quite well having groups through that come from a variety of backgrounds," she explained. "It can increase the overall learning of the group by having the different types of background."
While some staff may have not completed high school or have higher education achievements, Harper said this should not put organisations off putting these people forward for courses. She said executive education courses are not necessarily as academically focused and involve more interactive work.
There are plenty of other benefits than developing leadership and retaining talent according to Harper.
"There are the personal benefits and that is taking time out to do something a bit selfish and self-reflective and up-skilling certain areas you need to. There are also the spin off benefits it's a great networking opportunity. It can increase relationships and the overall wellbeing of staff. When they feel like they are being invested in then there is the development of relationships for them, it can open up pathways for them to be put in touch with mentors and other significant people within the organisation that can help them with their learning," Harper said.
One recent graduate from the Otago University executive education leadership course said the opportunity allowed him to discover more about himself and his leadership skills along with understanding the different ways that people think. And as a result he has made changes to the way he does things.
"The way that I lead meetings has been changed. Now when I ask for agenda items, they now have to happen three or four days before a planned meeting. The staff member must give a brief description of their proposal to allow others a chance to develop an opinion and point of view. This has and hopefully will mean that more decisions can be made on the spot," he explained.
Harper adds that when looking for a provider for executive education the key things to look for the credibility of the organisation, what kind of support structures they have in place to support participants afterwards and the qualities of the facilitators and delivery.
"Every HR department will have their own learning objectives and they will have their own core competencies that need to be met for those organisations and they're often quite different and so you might have two great training providers but one will be more suited than another for reasons are specific to their organisation," she said.
University of Otago Business School Executive Education offers a variety of executive education courses from enhancing leadership to strategic thinking. Courses can be customised to suit an organisations need. For more information visit their
website
.