How to encourage new thinking in your business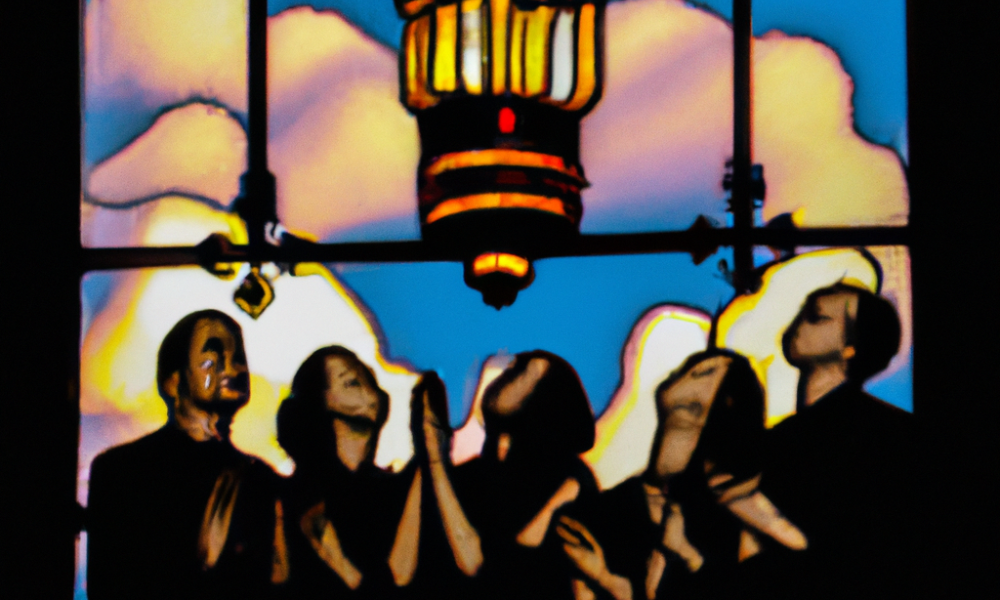 "This is going to be a period where you disrupt or you're going to get disrupted."
John Chambers, former CEO of Cisco Systems and head of JC2 Ventures
In today's ever-changing business world, innovation and creativity have become crucial for companies to stay competitive. "You could argue that innovation is not optional anymore," Ethan Bach, Managing Partner, Innovation and Solutions, from Baker Tilly, recently told Quartz magazine.
However, the approach taken by many companies to achieve this goal is often misguided according to author Nir Bashan. Writing in Psychology Today, he argues that the creation of a separate innovation department is not the best way to encourage innovation and creativity because these qualities are best generated within the team that is solving a problem.
Furthermore, he says, many companies mistakenly view innovation as something that should yield an immediate return on investment, despite the fact that most innovative ideas take years to mature. Instead of creating an innovation department, here are two important factors businesses can use to encourage greater creativity and innovation among their staff:
Empowerment
The best approach is to empower individuals and teams to use their creativity and innovation to solve problems that have meaning to them. Allow employees to redefine established pathways and find new and innovative ways of doing things. This can lead to productive solutions that are relevant to the problem at hand.
Another idea is to set aside time specifically for innovation and creativity. This could be a weekly meeting where employees discuss unconventional ideas or brainstorm new approaches to existing problems. By reducing the pressure to "get it right" and allowing for creative freedom, employees may come up with incredible new ideas.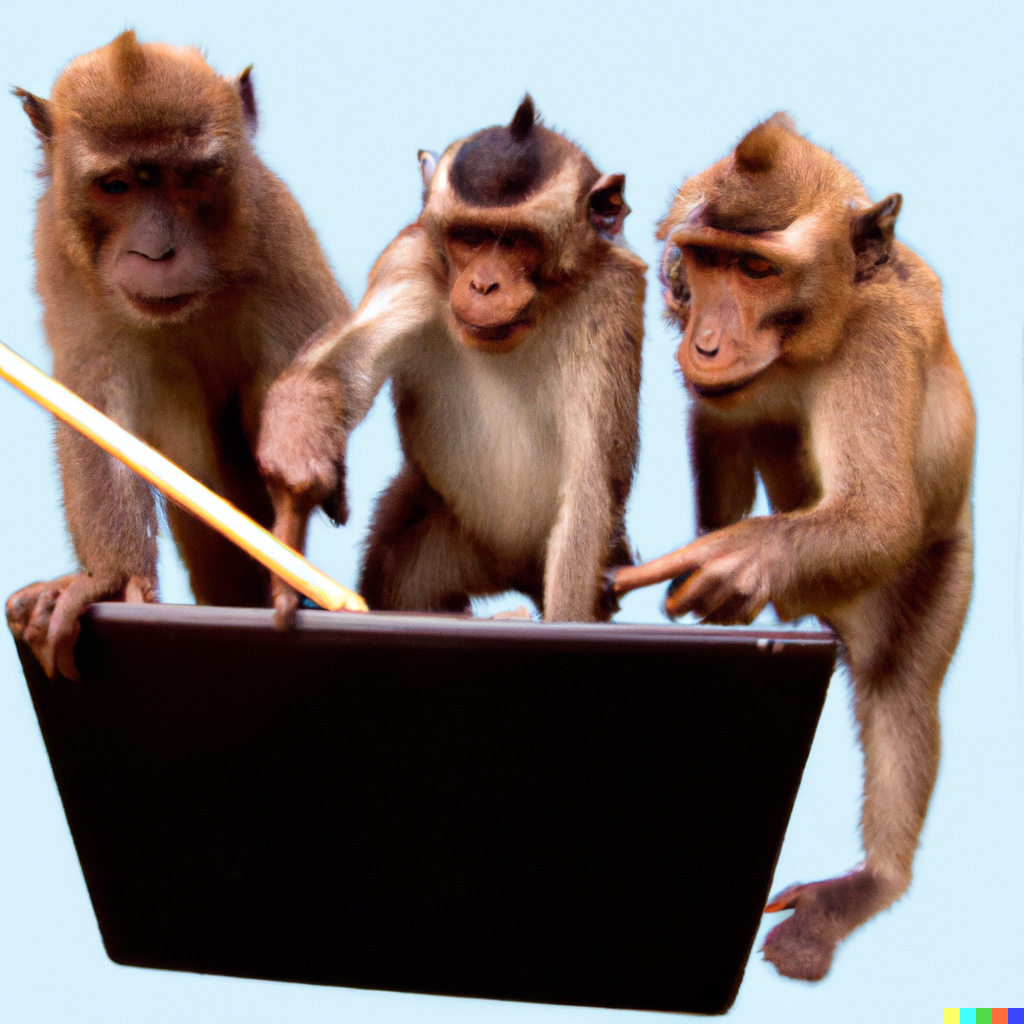 Encourage creativity champions
Innovation departments are often isolated and disconnected from the real-world problems they aim to solve, resulting in either too little, too late innovation or innovation that isn't practical or useful. Instead of relying on siloed innovation departments, businesses should focus on championing creativity.
Encouraging individuals and teams to write down their ideas can be a powerful tool for uncovering innovation. Writing things down activates a special circuit in our brains that allows us to look at ideas in a new and fresh way. Encourage your colleagues to write things down and watch as creativity and innovation begin to flow.
Another way to champion creativity is to allow for flexible work arrangements. Studies show that working in one's own environment, free from the stress of a commute and office politics, can heighten creativity and innovation. If on-site work is necessary, consider changing the work environment or break areas to spark creativity.
Finally, businesses should practice failure. Failure allows bad ideas to find their own course and can lead to profound innovations. When we become unafraid to take risks, we open ourselves up to the most profound seeds of innovation. By practicing failure and taking calculated risks, businesses can foster a culture of creativity and innovation that drives success.
"I believe you have to be willing to be misunderstood if you're going to innovate."
Jeff Bezos, Founder of Amazon
Companies that excel at innovation
The Drucker Institute's Management Top 250 ranking evaluates corporate effectiveness by analyzing performance in five key areas: customer satisfaction, employee engagement and development, innovation, social responsibility, and financial strength. The ranking is based on an assessment of 34 different data points from several sources.
Each of the five areas is considered equally important in the calculation of the score that determines the ranking but extracting just the innovation ratings, gives this top 10 list of companies that innovate.
Rank

Company

Score

1

Microsoft

133.7

2

Amazon.com

121.8

3

Exxon Mobil

110.8

4

Allstate

105.3

5

99

6

Walmart

97.3

7

Whirlpool

96.5

8

General Motors

94.2

9

Uber

92.6

10

Equinix Inc.

92.4

Source; Drucker Institute
Companies that DO have innovation departments
Despite Bashan's advice, a number of well-known companies have departments for innovation that are well known for their success;
Technology Companies:
HP Labs - focuses on 3D printing, microfluidics, endpoint security, and digital manufacturing
Alphabet's X - works on "moonshots" like Google Glass and self-driving cars
Xerox's PARC - conducts open innovation in AI, human-machine collaboration, printing, microsystems & smart devices, and IoT & machine intelligence
Microsoft Research Lab - applies research to areas such as large-scale model inference and training, and accessibility
TCS Innovation Labs - includes technology, domain, and academic alliance labs for IT research
Oracle Labs - uses exploratory research, directed research, consulting, and product incubation for new innovations
IBM Research - has 12 labs and produces technologies like Project Debater
Philips Design - explores new technologies to improve customer experience
Amazon's Lab126 - responsible for innovations like the Kindle, Fire, and Echo
Cisco's Global Co-Innovation Centers - work with partners on new technology solutions
NortonLifeLock Research Group - focuses on cybersecurity innovation and technology
SAP Co-Innovation Lab (COIL) - a network of innovation labs focused on IoT, machine learning, and other areas
Dell EMC's HPC & AI Innovation Lab - provides companies with expertise and technology for transforming data into actionable insights.
AT&T Labs Research - Research areas include AI, 5G, SDN, network and consumer experience, and video and media analytics.
Verizon 5G Labs - Labs are located across the US and Europe in New York City, Washington DC, Boston, Los Angeles, London, and San Francisco. Experts can collaborate on new 5G concepts and trial them on Verizon's 5G network.
Nokia Bell Labs - Researchers have worked on inventions like lasers, the C programming language, UNIX, and speech recognition. Focus areas include mobile communications, video and broadcast, and fixed or cable networks.
Vodafone, Vodafone Innovation Park Labs - Research focus areas include mobile communications, video and broadcast, and fixed or cable networks.
T-Mobile, Telekom Innovation Laboratories (T-Labs) - Focus areas include blockchain, AI, user experience, and academia-as-a-service.
Huawei, Wireless X Labs - Focus on developing new applications for the wireless communications industry.
Finance
Visa, Visa Innovation Centers - Focus areas include payments, commerce, and design.
Fidelity Labs - Focus on customer needs and advanced technologies to create new solutions.
JPMorgan Chase, Financial Solutions Lab - Focus on innovations that help support low- to moderate-income individuals save more and improve their credit.
Citi, D10X - Focus on internal innovation and supporting entrepreneurship within the bank.
The Capital One Lab - Aims to develop innovative products and engineering solutions that benefit Capital One and its customers.
Deutsche Bank Innovation Network - Innovation labs in New York, Silicon Valley, London, Frankfurt, Singapore, and Berlin. Connects technology startups with the bank's internal teams.
Mastercard Foundry - Focus on accelerating the future of commerce through experience and innovation. Evaluates emerging tech trends such as AI and quantum computing and look to scale them into new products and services.
Synechron, FinLabs - 13 Financial Innovation Labs located across the world, focuses on technology solutions in blockchain, AI, insurtech, and regtech.
Goldman Sachs, GS Accelerate - In-house incubator, which supports startups run by Goldman employees.
Retail/consumer goods
Coca-Cola, KOLab Collaboration Center - Collaboration center used to innovate new ways of growing businesses with retail and restaurant customers. Features a "digital immersion room" for customer shopping experience demos using VR technology.
PepsiCo, Design & Innovation - Heavy focus on design to make products more accessible. Globally notable project includes Pepsi Spire, a smart beverage dispenser with up to 1,000 drink combinations.
Nestlé, The Accelerator - Offers a program for startups, students, graduates, and Nestlé employees to accelerate the development of innovative food and beverage solutions. Provides coaching, expertise, R&D infrastructure, and funding for six months to move from "idea to shop".
General Mills Worldwide Innovation Network (G-WIN) - Looks for solutions in areas such as packaging, processing, sustainability, and health. Uses both internal and external channels to find startups, partners, and consumers to expand product lines and market shares.
Ikea, SPACE10 - Research and design lab in downtown Copenhagen. Invites people from the worlds of art, design, and technology to work on research projects resulting in Ikea prototypes, exhibitions, events, and workshops.
The Home Depot Innovation Center - Collaborates with Georgia Tech to explore how technology might shape retail and supply chains. Focuses on emerging technologies like 3D printing, virtual and augmented reality, and wearable devices.
Lululemon Lab - A "design concept store" for experimentation in focused collections. Design teams in Vancouver and New York City work collaboratively in settings that encourage forward thinking and creativity to produce limited-quantity collections.
Walmart Global Tech - Focuses on innovations that make the Walmart shopping experience more seamless, both online and in-store. Launched Mobile Express Returns to allow in-store purchases to be returned online and dropped off in person, reducing return transaction times by 74%.
Sephora Innovation Lab - Located in San Francisco's Mission Bay district. Initially used for building and testing in-store displays, but now focuses on digital solutions such as Sephora Virtual Artist, which allows shoppers to virtually try on makeup using AR technology.
Kohl's Digital Center - Focuses on emerging technologies to improve the customer experience, such as developing the Kohl's Pay app for faster in-store delivery pickups. Kohl's Innovation Center - Encourages collaboration between IT, planning, construction, and purchasing teams on the Menomonee Falls, Wisconsin corporate campus. Features green technologies like solar trees, EV charging stations, LED lighting, and waste-reduction efforts.
Lowe's Innovation Lab - Focuses on emerging technologies to "advance home improvement retail". Develops projects in research areas that include robotics and on-demand manufacturing, such as the Holoroom, a VR headset for visualizing bathroom and kitchen improvements.
Tesco Labs - In-house tech innovation team for developing and testing an array of solutions. "Talk to Tesco" Google Assistant integration for managing online shopping. Holds hackathons.
DuPont Innovation Centers - Network of over 2500 scientists and engineers with innovation centers across the globe. Silicon Valley center explores applications in consumer electronics, autonomous vehicles, 5G tech, etc. In-house experts collaborate with customers to explore innovations and develop solutions.
Nike Innovation Kitchen - Open space for free thinking, experimentation, and self-expression. Team explores everything from barefoot shoes to activity trackers and more. S23NYC Studio - Dedicated space for evolving the SNKRS app's features and functionalities. Housed in New York City's South Street Seaport, the facility has over 100 employees. Aims to make the app more predictive and provide customized product offerings.
Unilever Foundry - Focus areas include wellness, personalization, digital engagement, sustainability, supply chain, and enterprise tech. Leads 200 pilots and profiles over 10,000 startups to accelerate innovation on a global scale. Innovation hubs in Singapore and Dublin where startups, Unilever brands, and corporate partners collaborate in a coworking environment.
L'Oréal Open Innovation - Partners with Station F, Founders Factory, and Partech Ventures to create a new generation of innovative beauty products, devices, and digital services. Onboarding process, mentoring, and connection building with L'Oréal brands for selected startups.
Procter & Gamble Connect + Develop - Advertises problems it needs help solving across business lines from supply chain to product. Attracts the "world's most innovative minds" to deliver on the company's most challenging opportunities. Internal team collaborates with partners to innovate ways of improving customers' lives.
Auto/Aerospace
Lockheed Martin Skunk Works - Originator of the term "skunk works" for a secretive R&D team at its Burbank, California facility. Designed the Lockheed P-80 Shooting Star in just 143 days, a hallmark of "off the books" methodology. Teams still produce next-gen aircraft innovations that adhere to founder Kelly Johnson's mantra of "quick, quiet, and quality."
Volkswagen Volkswagen Automotive Innovation Lab (VAIL) - Brings interdisciplinary teams to work on industry-changing projects. Partners with Stanford University on projects like drive-by-wire, driver assistance systems, the Stanford Solar Car Project, etc.
Ford Greenfield Labs - Home to a team of more than 300 researchers, scientists, engineers, and designers. Open spaces to encourage collaboration as the team works on projects across areas like urban mobility and electric vehicles. Located in Palo Alto, California.
Daimler 1886Ventures - Grew out of its in-house predecessor (Lab 1886) and operates independently of Daimler. Identifies and incubates new business opportunities outside of its core business until they become mature enough to roll out to global markets. Areas of focus include green energy, automated trucks, AI-driven vehicle scanning, vehicle subscriptions, ridesharing, vehicle connectivity, and circular economy.
Volvo Various Innovation Labs - Volvo Group operates several initiatives, including CampX, Innovation Lab, and iLabX. Partnership initiatives like MobilityXlab allow startups to connect with at least two of Volvo's partner companies to accelerate together. Primary focus areas are connectivity, electrification, and automation with innovation lab researchers looking to apply big data to the automotive industry.