'I'm excited about topics like AI… if we're not talking about AI actively as a business, we're missing a whole opportunity'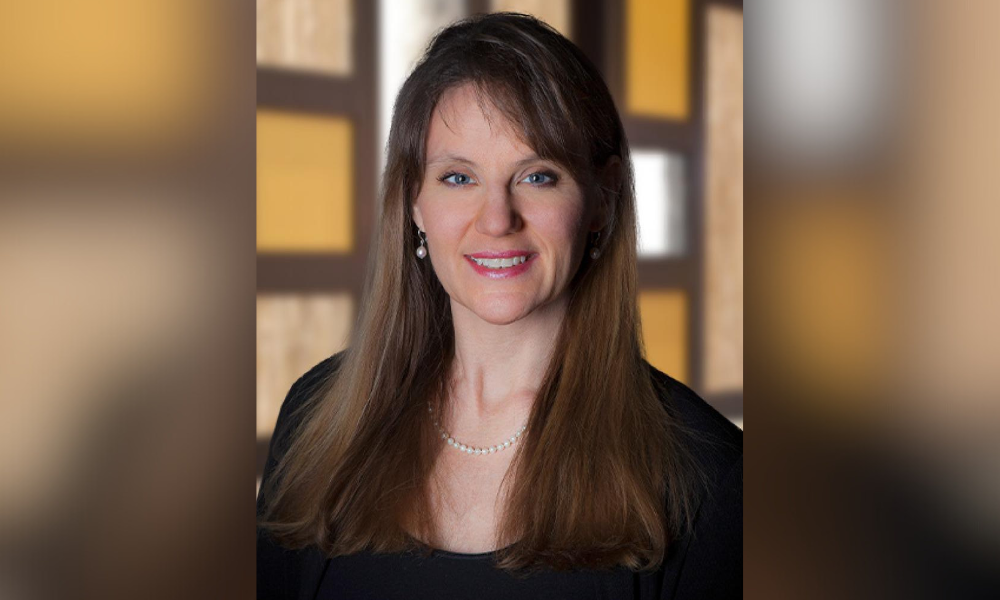 Back in 1995, Deborah Best joined BlueShore Financial as an HR advisor, compensation and benefits, for just over a year.
Nearly 20 years later, she returned to the credit union, as CHRO.
"It's been a journey, but I'm actually really happy to be back," says the Vancouver-based executive.
Layoffs make an impression
Best started her career in insurance as an underwriter. But when the company centralized its operations into central Canada, in Regina, she was laid off along with 20 other people — and went to work for a client, BlueShore Financial.
"At the time, I didn't know a lot about HR, but it was one of my first experiences, actually being laid off… and there was pros and cons to that layoff and how it went," she says. "I would never want to do that again in that way."
As she came to know HR and the complexities around it, Best looked back to experiences like that layoff for how she approached her work.
"I think about those things, about what didn't go well, and then I think about: 'How do I lead the function and how do I show that I care for people?'" she says.
"I really abhor layoffs. I think that sometimes layoffs occur when we don't take a long-term view. And when you take a long-term view of a situation and you grow, then you're looking after the people that you're bringing onboard at the same time as you're thinking about clients, and you're managing growth so that you're looking at the sustainability of the business and thinking long term."
HR: Complex, rewarding and agile
Through her career, Best says she has come to appreciate the complexity of human resources.
"What really fascinates me about HR is, yes, the people and being able to influence the work life for so many people. But… on the intellectual side, it is amazingly complex. And so when we look at things like having a legal foundation and employment standards, and then analysis and workforce analytics, and all these different functions in learning and development and employee relations, all these topics themselves are quite complex, but to bring it together, is amazingly challenging — but it's also rewarding."
Take, for example, hybrid work. Best remembers being part of a think tank about the future of work back in 2002, focused on flexible work.
"How is it possible that [after] 20 years, and together as a culture, we haven't figured this out? You'd almost expect that we have done this, we know how to do it, let's crack on and do it. And yet, the agility of people and cultures and working together has been amazingly slower than I would hope it to be."
In looking at employers that are ordering people back to the office these days, "it's a hallmark of lower agility," she says.
"And it's not really a good time, because for Canadian companies, you look to be agile and innovative… and yet, why would we struggle with hybrid work with an agile mindset?
"We should just move past and embrace it and figure it out, rather than holding back and resisting. I feel like it's going to undermine our businesses, ultimately, if we do not learn that skill set, and lean into that future."
Embracing AI for agility
If an employer or leadership is resistant to something like remote work, says Best, that suggests their mindset is not agile — and raises the question, what else are they resistant to? Does that include AI?
"I'm excited about topics like AI… if we're not talking about AI actively as a business, we're missing a whole opportunity."
For BlueShore Financial, tools such as ChatGPT are definitely on the radar, she says. But there are concerns, including privacy.
"We're exploring certain use cases but we're cautious because of, basically, privacy and efficacy," says Best.
"Obviously, is it a valid source of information? If you understand that and use it specifically for parts of research or… almost like a virtual assistant for certain things, I think it can be very interesting, very powerful. It's like an efficiency tool."
Returning to BlueShore after 20 years
Over the years, Best has worked for several notable employers, including the Toronto Stock Exchange for five years, HSBC for over 10 years, and Raymond James for another 10 years.
Her sojourns there have many highlights, including the merger of the Vancouver, Montreal, Winnipeg and Alberta stock exchanges under the TSX, along with award-winning innovation around flexible work practices at HSBC.
But in April 2022, Best returned to BlueShore Financial. And a big part of the appeal was the cooperative movement and community spirit, she says.
"I worked with some other organizations that are subsidiaries of large multinationals, that are owned outside of Canada, but I wanted to come back to a community-based organization that is not shareholder and stakeholder managed."
Not surprisingly, there is plenty to keep Best occupied in leading HR at the 400-employee organization, such as hybrid work, pay equity and pay transparency, and the upcoming retirement of their CEO.
Culture risk and leadership values
She's also interested in the area of behaviour and culture risk, which "engenders the ideas around tone from the top and exemplifying leadership values and the values of the organization."
New guidelines from the Office of the Superintendent of Financial Institutions (OFSI) are timely, says Best, "because that's ultimately very much where the core work for leaning into a future that's agile and transformative and continuing to evolve, needs to ensure that the open culture is there, is present."
It's also about identifying culture risk as part of risk management, and "ensuring that our culture is future-ready, so that we minimize culture risk at the same time as we address it," she says.
And that leads into the diversity, equity and inclusion (DEI) equation. As a 50-30 employer, BlueShore Financial aspires to have 50 per cent women and 30 per cent diverse individuals within senior management and the board, as sponsored by the Ministry of Innovation, Science and Economic Development Canada.
"They recognize diversity [and] inclusion produces better, stronger results within those organizations, so it's an economic development mandate. So it's kind of looking at two sides of the same coin to say our culture change — not just our company, but all of our culture change within Canada leaning into diversity and inclusion — is aspirational, yes, but actually more than that, it is a business risk, a culture risk if we fail or fall short of that aspiration."
"We have this amazing regulation that's arising, that will change the nature of culture more broadly… to me it's very exciting."