The Merchant Service Guild has criticised Immigration New Zealand for allowing people to work in the country without obtaining visas.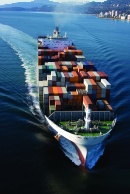 The Merchant Service Guild (MSG) – which represents workers in seagoing ships – has said that there is a problem in New Zealand with workers on foreign ships being allowed to work in the country without having the correct paperwork.
Radio New Zealand
reported
that the MSG recently stated that workers aboard ships from the Philippines and the US, who had been conducting work and research around New Zealand's coasts, were lacking work visas.
The MSG also claimed that sailors on a Dutch dredger – which has been in New Zealand for several weeks – were only granted visas at the end of last week.
"It's something that's become more predominant over the past couple of years," said master mariner Kevin Judkins.
"The foreign companies are stretching the limits of credibility with their presentations to Immigration New Zealand, who are taking them at face value."
In a statement, Immigration New Zealand defended the lack of work visas for the sailors.
"INZ can confirm that a senior crew member of the Brage R arrived in New Zealand without the appropriate work visa," the government department said. "He was issued a visitor visa while his application for a work visa was being processed and has now been issued with a one-year work visa."
"In terms of the [US ship] Roger Revelle, INZ considered that the crew did not need work visas and the nature and scope of their work meant they only needed visitor visas."
According to Immigration New Zealand, some of the work in question was "specialist", meaning that companies were not obligated to hire Kiwis for the roles.
The department also admitted that New Zealand's visa laws were "complex".