Immigration officials are reportedly investigating a scam involving hundreds of workers in New Zealand using false documents.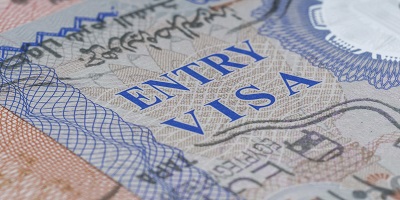 Immigration officials in New Zealand are reportedly conducting an investigation into allegations that hundreds of farm workers arrived in the country on false documents.
It is thought that there is a widespread scam being operated in the Philippines, involving the sale of falsified documents for up to $15,000.
The Philippine Overseas Employment Administration (POEA) was reportedly alerted to the scam around a fortnight ago, after the New Zealand and Philippine governments signed an agreement to provide greater protections to thousands of Filipinos in New Zealand on temporary visas.
The agreement is intended to ensure labour recruiters comply with both nations' employment and immigration legislations.
Hans Cacdac, head of the POEA, told RNZ that false documents were known to be in circulation, but authorities were unaware who made them, or where.
"What we were told is that the document was produced or submitted by the worker in the process of work application," he said.
"As to whether there is culpability by elements under New Zealand or the Philippines side is something we need to find out.
"They can go so far as criminal prosecution if we deem it fit, if there are such findings in the process."
He added that the investigation was likely to be completed next month.
According to
Stuff
, immigrations advisors believe that more than a third of Filipino workers who entered New Zealand over the past five years could have been involved.
"We're talking about large-scale, industry-wide problem," said Ben De'Ath, a licensed immigration advisor and managing director of Cross Country Recruitment, told
Stuff
.
"It has become clear that an elaborate 'black market' of farms in the Philippines have sold employment certificates used to attain work abroad."
Between 2011 and 2014, almost 25,000 Filipino workers arrived in New Zealand on temporary work visas.
De'Ath added that he had heard of 35 farms in the Philippines that had been selling false documents for several years.
He said that although it was initially thought that the issue was restricted to a few cases, it "all began to unravel" over the past two months.
Andrew Hoggard, chairman of the Federated Farmers' dairy sector, said that losing migrant workers could devastate some farms.
"If they have existing workers who have been rejected, they've got to go through the whole [hiring] process again at the busiest time of year," he told
Stuff
.
"It places [farms] under a lot of pressure in terms of finding staff to cover workloads, which has other impacts.
"If you have less people on hand you increase the workload, increase the health and safety risk."