The future of work is a topic playing on every diligent HR leader's mind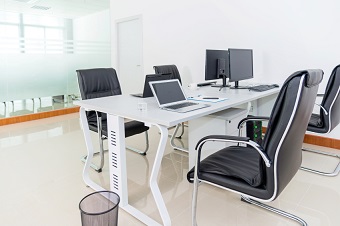 The future of work is a topic playing on every diligent HR leader's mind. Predictions for the future of the HR function go some way in helping business leaders prepare for the years ahead – though it's nigh on impossible to say which trends will emerge victorious.
That being said, we spoke to Eric Termuende, speaker and world-renowned author, who gave us three future forecasts for the HRDs out there, looking to stay ahead of the competition.
Return to the office
"We're going to see people moving back to the workplace. Organizations have been looking a tele-remote work, however it didn't really work. The reason for this is that there wasn't as much connectivity between employees as there could have been, and people weren't as productive. I think we'll have the option to do it, but also see people returning to the workplace.
Face-to-face interaction
"The second is that whilst technology will get more effective and efficient, I also think we'll see a scale back in the amount we use it and an increase on people connecting on a face-to-face basis.
Value-led alignment
"Thirdly, I think we're going to be categorizing people differently too. We won't be looking at people as Millennials or GenZ. There's some interesting research from Value Graphics where it's not traditional demographics that separate us anymore, it's more to do with value alignment; our wants, needs and expectations.
"And if we can bring together people for who they are rather than what they are, then we will see a better alignment. Given that work is bigger than a nine-to-five experience now, people can start to enjoy the life they live not just the job they do."
What HR trends do you predict for the coming years? Tell us in the comments.