How do you decide on the best candidate, and should you favour experience or the promise of raw talent?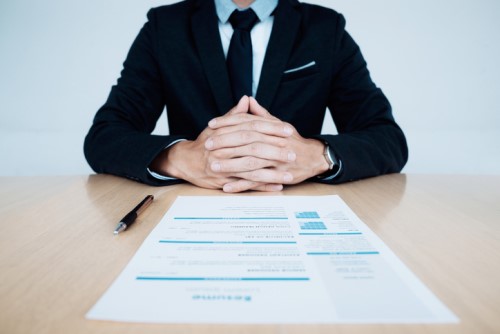 By Rebecca Skilbeck, head of customer insights and research, PageUp
Hiring is a tricky business. Every hire is born out of a need; whether that's backfilling a role after a departure, staffing business growth, or to cover an employee's parental leave. Regardless of the reason, there's always pressure to find the right candidate for the business.
Often, hiring managers whittle down the shortlist to two or three, with each candidate bringing their own mix of experience and skills. How do you decide on the best candidate, and should you favour experience or the promise of raw talent?
The changing needs of workplaces
In some roles experience is always critical: raw skill will not meet the demands of a CEO or a lead surgeon. But outside of such highly technical or specific roles, the working world has changed drastically.
The advent of new technologies such as artificial intelligence and automation are disrupting the workplace, making some roles obsolete and driving the demand for new skills. Coupled with increased global mobility, there is a strong competition for talent. While the ideal scenario is to hire talent that ticks all the right boxes, it is rare to find such gems and so it is a matter of prioritising certain qualities over others.
What matters more
To manage the breakneck pace of business change, organisations should look beyond experience and education to also consider candidates based on their attitude and learning agility. If you're in a rapidly-changing industry where continual employee training and development are required, it makes sense to hire for learning agility.
A candidate that has shown they can learn new things quickly and is comfortable operating with a degree of ambiguity is more likely to flourish in a changing environment.
Look for candidates with effective communication, business acumen, creativity, and leadership talents: these become invaluable in a continually-evolving business landscape. While technical expertise and industry knowledge can be taught and developed over time, these core skills are more difficult to hone.
This general rule is applicable to all roles within organisations that are subject to disruption and change, including the most senior positions.
Driving short-term outcomes for a company is important, but business results need to be delivered sustainably and with an eye to what's best for the business – and its employees – into the future. For example you may hire a leader because they are an expert in their field but if they are resistant to change they would be a poor choice regardless of experience.
Adding passion to the mix
While experience, skills and attitude are important, passion is also a key quality to seek out in new employees. Passion will keep a person going when times are tough, and that positive energy is likely to be contagious in a team. Most successful people find meaning and purpose in their work, and that could come in a desire to mentor, solve problems or lead a team. Passionate employees are also likely to perform to higher standards and manage problems better.
How to hire smart
Companies are now paying greater attention to soft skills and are identifying desirable behaviours in employees and candidates that will lead to overall company success. By understanding what behaviours employees need to succeed in a role, then hiring people with those qualities, new team members are more likely to stay with an organisation and prosper. Psychometric testing and assessments are some ways to qualify candidates on their soft skills, but face-to-face competency-based interviews are also a crucial opportunity to test a person's values and way of thinking.
The rule of thumb
Regardless of whether you've hired for skills, behaviours or a combination of both, how do you ensure new team members are set up to succeed both today and in the future? Having a strong culture of learning and development is crucial. Instilling managers with the soft skills necessary to develop people will drive continued career growth from within. Combining a strong understanding of your business and how it is changing with an understanding of why successful applicants stay and progress in their role (and why others don't) will lead you to the right hiring strategy.