Two senior lawyers – one in the employment sector and the other specialising in tech – reveal what's on the horizon for HR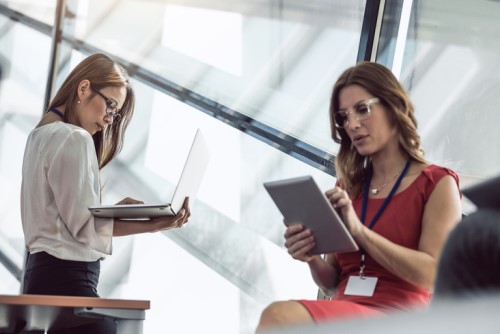 Keeping up with technology is a constant battle for today's HR professionals and it's one they simply can't afford to lose. Now, in an effort to help, two top lawyers have offered insight into the biggest developments sitting on the near horizon.
"Industry-changing and value-enhancing technologies are continually transforming the way businesses operate and employee-facing technology and HR systems are no exception," say Kylie Dunn and Liz Blythe, both lawyers with Russell McVeagh.
"In such a dynamic environment, employers need to be mindful of the legal and regulatory risks associated with the adoption of new technology."
Dunn leads the firm's employment practice while Blythe is a highly experienced lawyer across the technology and commerce sector – the pair recently joined forces to compile a list of the key technologies HR professionals and employers should keep an eye on.
"For many organisations, the use of the following technologies will become increasingly commonplace in the near future," they tell
HRD
.
Core HR systems shifting to the cloud
Payroll, recruitment and record-keeping are shifting to cloud-based platforms.
HR analytical software tools
Analytical software is becoming more predictive, integrated and intuitive than ever before.
Augmented and virtual reality
Immersive employee-facing technology could transform field training and conferencing experiences
Mobile devices
Our phones are quickly becoming the employee's virtual assistant, with increasing integration and reach as the Internet of Things encompasses more and more network-connected devices than ever before.
Microchipping
Recently, companies in the USA and Europe have even begun to offer workers the opportunity to be microchipped. These chips allow participating employees to open office doors, shop at the workplace cafeteria, log into their computers and even use the office photocopier – essentially a super swipe card that can never be left at home.
Artificial intelligence software
In the recruitment sphere, some of the world's biggest names in financial services are reported to be testing the use of artificial intelligence software to score job applicants on desirable personality traits such as teamwork and integrity, which can't readily be established from a CV or interview.
Related stories:
How your people are putting you at risk
Tech to thank for "office nomadism"