Businesses must 'commit to acting in line with employment law and with due regard to employees'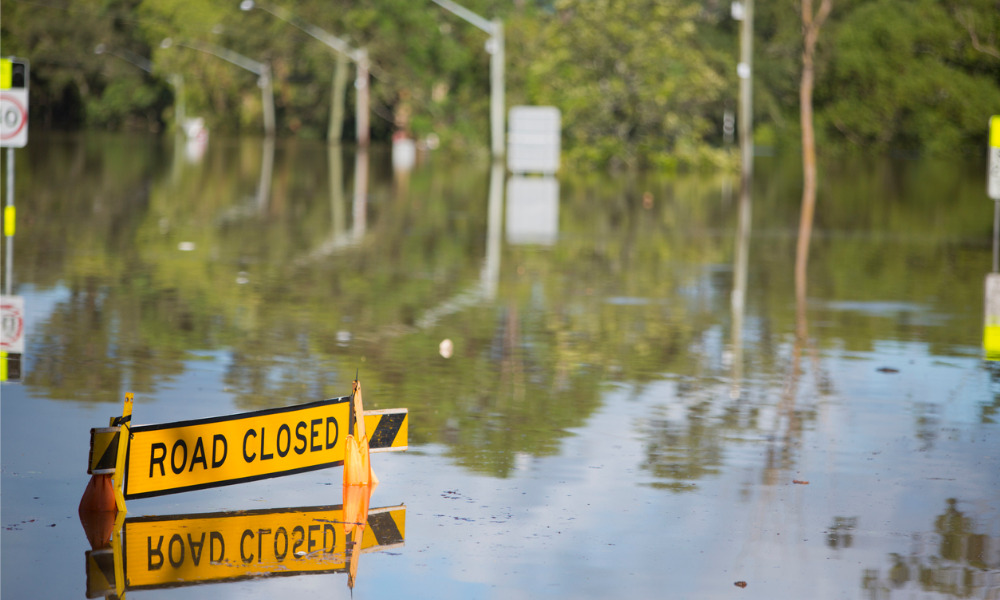 The Auckland Business Chamber has announced that up to $5,000 worth of grants have been made available to businesses that were significantly affected by the recent Auckland Anniversary weekend flooding.
Application for the Back to Work grants has been opened to businesses that incurred losses and are unable to operate because of the flooding.
"Auckland businesses are still recovering from the impact of COVID-19 and the recent flooding has just been another blow in what's been a few very tough years," said Auckland Business Chamber chief executive Simon Bridges in a statement.
"This is a difficult time, and the Back to Work grants will provide some needed relief in the aftermath of the floods."
Businesses that not currently operating as a result of the flooding may apply for up to $5,000 worth of grants. This is also extended to businesses that received red or yellow stickers from inspections.
Yellow stickers indicate that access to a building is restricted due to moderate damage, according to the Auckland Council. Red stickers indicate that entry to an establishment is prohibited because it sustained moderate or heavy damage and poses a significant risk to health or life.
Meanwhile, businesses that can operate and suffered a loss in excess of $2,000 due to the flood can claim up to $2,000, added the chamber. Businesses that have suffered a loss of $750, but less than $2,000, can also avail up to $750.
Business eligibility
To avail the grants, the chamber said businesses must "commit to acting in line with employment law and with due regard to their employees."
They must also have no less than one employee, and no more than 20 full-time equivalents, according to the chamber. Other requirements state that businesses:
Must be based in Auckland region where a state of emergency has been declared because of the 2023 Auckland Anniversary weekend flooding
Must be directly impacted, including but not limited to, having sustained damage to property/stock and have been unable to trade during normal trading hours
Must face significant cashflow issues due to continued challenges with customer access, ability to source stock, or operate as usual due to physical damage to equipment or premises, or delays in insurance assessment and repairs
Must be an otherwise viable business both before and after the flooding
Must be a main source of income by its owner(s)
Bridges stressed that the grants are not a "substitute for insurance or compensation for all commercial losses" suffered by businesses.
"They are designed to help small business get back on their feet sooner, stronger," the chief executive said in a statement.
$5-million relief
The Back to Work grants is part of the government's $5-million package of emergency support to help Auckland businesses hit by the flood.
"We developed this package of support through discussions with Auckland business leaders so it reflects the needs they identified," said Finance Minister Grant Robertson in a previous statement.
According to Robertson, the floods that hit Auckland businesses in the Auckland region were "devastating," adding that they were "sudden and could not be reasonably prepared for."
"So, it is expected that it will take a long time for many businesses to recover and start operating again," Robertson said.
The Employers and Manufacturers Association (EMA) said it is "relieved" for the support extended by the government.
"We recognise the quantum is significant but whether it will be enough will only be determined over time as the true extent of the impacts are better understood. The EMA and the Roundtable members will continue to work closely with the business community and government on this," said EMA chief executive Brett O'Riley in a statement.