HRD explores the legal case for workplace dresscodes after the NZ Parliament changed its tie policy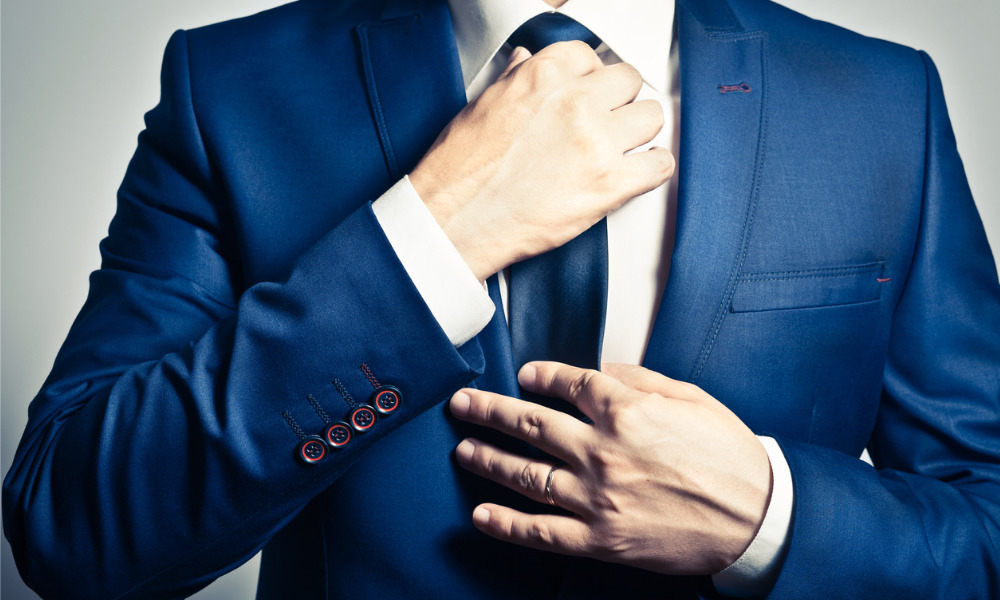 New Zealand's Parliament has updated its dresscode policy after a complaint by Māori MP Rawiri Waititi.
The co-leader of the Māori party challenged speaker Trevor Mallard last week after he tried to enforce the rules around wearing a tie in the chamber.
Waititi was wearing a traditional pendant around his neck called a hei tiki when he was ejected from chamber and afterwards, said the real issue was not the tie, but the right of Māori people to practice their cultural identity.
At a committee meeting the following evening, members voted to remove the requirement for a tie to form 'appropriate business attire' for men in the chamber.
Waititi described the policy change as a "win for the many generations to come".
"This was always about the greater cause of the subjugation and assimilation that Maori have had to face for the past 181 years," he said.
HRD spoke to James Warren, partner at law firm Dentons Kensington Swan, about where employers stand on enforcing dresscodes.
"The starting point is that employers are entitled to insist on certain standards or ways of dressing if there's a legitimate business reason for that," he said.
"For example, a uniform if you're selling to the public or wanting to be identified is one reason or a certain standard dress for dealing with customers or clients that might also be another legitimate reason.
"The other reason why you might want to do it as an employer is for health and safety. Sometimes it's about not having loose clothing if you're working with machinery or there might be particularly equipment you have to wear."
While these all constitute legitimate reasons for enforcing a dresscode, Warren said employers should be wary of enforcing a blanket approach for all staff.
"There might be situations where particular individuals can't or don't want to comply for good reasons," he said.
Those reasons could relate to health or disability concerns, or like the issue raised in parliament, arise on religious or cultural identity grounds.
That's why it is important to deal with concerns raised over dresscodes on a case-by-case basis.
If a complaint is raised, the employer should firstly consider whether that request interferes with the purpose of the policy – for example, health and safety requirements.
The employer then needs to weigh up the requirements and benefits of the dresscode policy with the negative impact of imposing it on the employee.
"It's a difficult balancing exercise but in general I think the view would be to be cautious," he said.
"If you know that a particular individual is going to be affected negatively, then you'll want to look at ways to adjust your policy, or allow that to work in a way which means that it's not going to be discriminatory towards that person."
Warren said the employer should also get an understanding of how the employee's uniform request impacts their cultural or religious identity.
He pointed to a high-profile case in the UK involving British Airways and an employee who was asked to hide her crucifix necklace under her uniform to comply with the airline's no jewellery policy.
She said she wished to wear the cross to manifest her religion, and was placed on unpaid leave when she refused to comply.
The employee lost her claim of religious discrimination at an employment tribunal but then took the case to the European Court of Human Rights.
The court upheld her complaint in 2013, ruling that the UK had violated her right under clause nine – the right to freedom of thought, conscience and religion.
While it's an interesting case, employers have become much more aware of cultural diversity and the rights of employees in the last decade.
Warren said now in New Zealand, most employers want to have a diverse and open workplace and realise that their attitudes towards dresscode and policies should be appropriate for their workforce.
"I think certainly the view on what is acceptable is changing," he said. "As employers become better employers, they tend to be more open to a diverse and inclusive workforce.
"There's more emphasis on allowing and recognising that people may have different cultural views on what's acceptable standard of dress and that you need to have a way of dealing with that which balances what might be seen as the norm with particular cultural identities."