Treasury has recommended extending the Fair Pay Agreement policy process to allow further analysis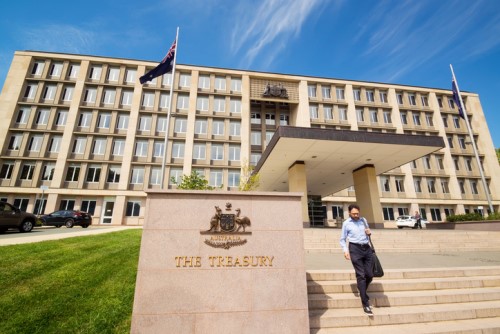 Treasury has released its advice about the upcoming Cabinet Paper proposing Fair Pay Agreements.
It warns that the Paper provides zero evidence that industry- or occupation-wide bargaining could solve problems identified in the Cabinet paper.
The Government established the Fair Pay Agreement working group in June led by former Prime Minister Jim Bolger.
The aim was to "prevent a race to the bottom", where some employers are undercut by others who reduce costs through low wages and poor conditions of employment.
Workplace Relations and Safety Minister Iain Lees-Galloway said that through the team, the Government intends to allow employers and workers to create FPAs that set minimum employment terms and conditions for all workers in the industry or occupation covered by the agreement.
Lees-Galloway added that while wages have generally grown in the top-two and bottom-two deciles, wages for middle New Zealand have not kept up and they "feel squeezed by rising costs, particularly in housing".
"We can and must do better for middle New Zealanders. Fair Pay Agreements will establish a framework for employers and employees to work together constructively to lift wages and productivity," he said.
Treasury has warned that the Government's proposed working group process for developing Fair Pay Agreements requires that group to "make complex policy judgements with only a high-level diagnosis of the problem," with several consequent risks.
It also warns that other countries' experiences involve substantial potential problems. This includes low-skilled workers being hurt, in addition to small and new employers, and that reduced firm competitiveness can lead to layoffs.
Treasury suggested extending the policy process to allow further analysis.
Moreover, the New Zealand Initiative's executive director Dr Oliver Hartwich said, the country's flexible labour markets have provided "some of the OECD's highest employment rates, while Europe's rigid labour markets lock too many people out of employment".
"The only sustainable way of improving incomes over the longer term is through productivity growth," said Dr Hartwich.
"Every hour that Treasury and MBIE spend working on Fair Pay Agreements is an hour they do not spend trying to get to the bottom of New Zealand's low productivity and providing recommendations for improvement."