With summer on the horizon employers are being reminded to ensure they understand their statutory obligations or they may find seasonal workers may become a permanent fixture.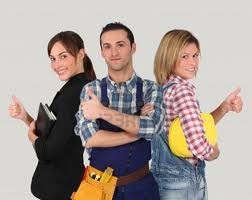 As the weather warms up many industries are gearing up to employ seasonal workers to provide additional help for the busy times ahead.
But employers are being warned to remember their legal obligations as failure to comply with "fixed term" requirements could see seasonal staff claiming their permanently employed and could challenge any dismissal.
"You need to comply with fixed term requirements, set out under the Employment Relations Act 2000," Scott Wilson, partner with law firm Duncan Cotterill said in a statement. "This includes ensuring that you have genuine reasons, based on reasonable grounds, for ending their employment on a fixed term basis. You must include these reasons in the written employment agreement. You also need to include the way in which the employment agreement will end, including when and how it will end."
The importance of ensuring the right employment agreements for seasonal staff and complying with the legal requirements was highlighted recently in an employment court case, Turner v Talley's Group Ltd, in which a seasonal employee successfully challenged her dismissal on the basis that she was a permanent employee.
The woman was employed in a fish processing factory with Talley's on a number of individual agreements over several years. The most recent agreements described her as a seasonal employee, and that is the season extended beyond the projected duration she would become a casual employee.
She was not selected for the upcoming hoki fish season and when she applied for a position she was informed she would not have on-going employment, and her employment ended. She then raised a personal grievance, claiming unjustified dismissal.
Talley's argued it was justified in ending her employment as she was a seasonal worker and that the "season" for which she had been last employed in had now ended and that "seasonal" employment was different to fixed term employment.
However, the court ruled that the seasonal employment in the fish processing industry fell within the legal definition of "fixed term" employment and the company had failed to comply with these requirements. The court found that Talley's did not have genuine reasons for specifying that her employment was to end after the specified period or conclusion of a particular season, as well as that, they had failed to include the provisions in which way her employment would end and the company's reasons for ending it that way.
Failure to meet these requirements meant the woman was considered a permanent employee and her dismissal was not a result of an expiry of a fixed term agreement. Both parties were referred to mediation for settlement.
"Employers need to comply with fixed term statutory requirements when employing staff on a seasonal basis," Wilson said. "Otherwise, personal grievance claims for unjustified dismissal may be in this season."