Auld Brewer Mazengarb & McEwen solicitor, Phil McCarthy, says that how the Courts will apply the new maximum penalties after the Health and Safety Reform Bill is passed into law will remain "uncertain" until we have clear appellate guidance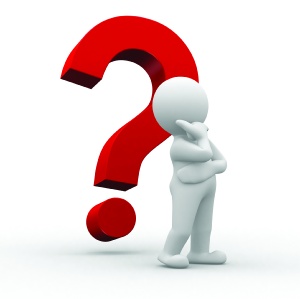 The biggest Health and Safety law reforms since 1992 are now closer to fruition with the recent introduction and first reading of the Health and Safety Reform Bill ("Reform Bill").
The Reform Bill, modelled on the Australian Model Work Health and Safety Act 2011 (Cth), heralds a number of reforms, including the creation of a general duty holder (known as a "Person who Conducts a Business or Undertaking", or "PCBU") and the introduction of graduated categories of offences for breaches of a duty, together with significant increase in the penalties for breaches.
A graduated offence system
Under the Reform Bill, PCBU's (essentially any person, or legal entity, regardless of whether that entity operates for profit) and other duty holders can be convicted for a failure to meet a duty. There will be three tiers of liability depending on the seriousness of the conduct that lead to the failure, and whether serious injury or death was involved:
Reckless Conduct (has a duty and exposes any person to whom the duty is owed to risk of death or serious injury/illness and is reckless as to that risk): Fines up to $3 Million (or $600,000 and/or up to 5 years imprisonment for individuals).
Failure to Comply with a Duty (with exposure to risk of death or serious injury/illness): Fines up to $1.5 Million (or $300,000 for individuals).
Failure to comply with a Duty (no exposure to death or serious injury/illness): Fines up to $500,000 (or $100,000 for individuals).The current Health and Safety in Employment Act 1992 ("HSEA") provides for much lower maximum fines ($250,000 for strict liability offences; and $500,000.00 and/or up to two years imprisonment for knowledge offences). So how will the Courts apply the new penalties? Will the new maximum penalties be reflected in sentencing in practice? And what influence (if any) will previous sentencing guidance have?
Penalties for workplace safety breaches were last reviewed by Parliament in 2002 when amendments to the HSEA (with effect from May 2003) brought about a five-fold increase in the maximum fines. Despite this increase, actual fines had only increased slightly. It was not until an appeal was brought by the Department of Labour (see
Department of Labour v Hanham and Philp Contractors Ltd
(2008) 6 NZELR 79), arguing that fines imposed for workplace accidents at the time had not reflected the earlier substantial increases effected in 2003, that an actual increase in fines imposed was observed.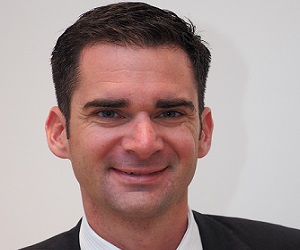 This demonstrates that Judges have historically been reluctant to increase fines imposed for workplace safety breaches following legislative increases until there is specific appellate level guidance. We could see this trend continue after the enactment of the Reform Bill and an appeal may be necessary to get any specific guidance. While
Hanham
will continue to be relevant to sentencing methodology (setting reparation; fixing the fine; and overall assessment), given its specific application to offences under the current HSEA section 50, it could be argued that
Hanham
will provide limited guidance to sentencing under the regime proposed by the Reform Bill.
In the mean-time, it is likely that, given the Reform Bill adopts the same regime as Australia, sentencing Courts may look at Australian cases for guidance. Although, a broad review of Australian cases shows few sentences under the new Model legislation, higher maximum fines (up to $550,000 in most cases) have applied in Australia for some time prior to the Model Legislation. Australian Courts (particularly in NSW) have regularly imposed six figure fines. With the availability of higher maximum penalties to come, and with Australian cases as guidance, PCBU's should expect increased fines.
How the Courts will apply the new maximum penalties after the Reform Bill is passed into law will remain uncertain until we have clear appellate guidance. Until then, although each case must be determined on its merits, Australian cases will provide some guidance. With increased fines being likely, the financial capacity of PCBU's will increasingly be at issue. Judges will be required to strike a balance between the need for deterrence, and the financial capacity of offenders.
Phil McCarthy is a solicitor at New Plymouth firm Auld Brewer Mazengarb & McEwen.