Company behind the jump experience fined after employee injured and ordered to pay reparation.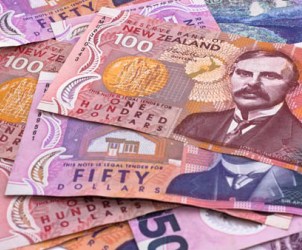 SkyJump Limited has been fined $36,000 after failing to take all practicable steps to ensure the safety of an employee at work.
The company operates a base jump from the SKYCITY Tower in Auckland. Last August an employee was rewinding the steel rope of a winching machine that pulls the rope up after a jump when his right arm became trapped.
His arm became stuck between the steel rope and the drum of the winching machine resulting in a dislocated elbow, fractures to his arm and nerve injuries.
The man spent 22 days in hospital, underwent six surgeries, received intensive physiotherapy and had on-going pain.
The front of the machine where the steel rope winds on and off the drum was unguarded. This was against the Certificate of registration the jump device was issued by the Ministry of Business, Innovation and Employment which included in the list of conditions of operation suitable safety guards must be fitted to ensure all moving parts are enclosed to prevent harm.
SkyJump was found to have breached the conditions of operation.
The court ruled that the company was to pay employee $15,000 in compensation. As SkyJump had already paid the man $12,500 in reparation an additional payment of $2,500 was awarded.
The court also found that culpability over the incidence fell within the low and medium bands and set a starting point of $60,000 for the fine.
An early guilty plea entitled the company to a 25% reduction and its immediate co-operation, remorse, remedial action and past exemplary safety record entitled it to a further 15% reduction leaving the total amount to be paid $36,000.