A stop-bullying order has been imposed on a Tasmanian employer following a string of events, which included one employee removing another as a friend on Facebook.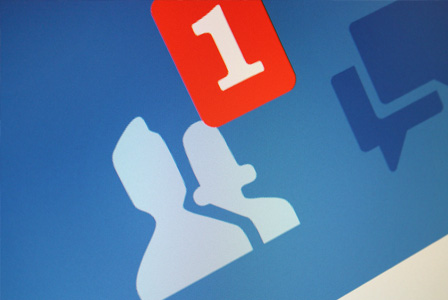 Last week, the Fair Work Commission (FWC) ruled that 'unfriending' a colleague on
Facebook
amounted to workplace bullying.
Lisa Bird and Rachael Roberts were both employees at Tasmanian real estate agency The View.
According to legal documents, the employees' initial dispute was over who was to blame for a lost sale.
Following the disagreement, Bird stopped greeting Roberts in the morning and removed her as a friend on Facebook.
Commissioner Nicole Wells ruled that Bird had behaved unreasonably, and showed a "lack of emotional maturity".
Roberts had allegedly complained to her boss, James Bird – the husband of Lisa Bird – that her properties were not being fairly represented in the agency's window.
In response, Mrs Bird called a meeting with Roberts, where she was said to have accused her co-workers of being a "naughty little schoolgirl running to the teacher".
After the meeting – which Roberts left visibly upset – Roberts logged into Facebook to check whether Bird had made any comments on the social media platform about the circumstances.
It was then that Roberts discovered Bird had deleted her as a friend.
"Mrs Bird took the first opportunity to draw a line under the relationship with Ms Roberts," Wells ruled.
"She removed her as a friend on Facebook as she did not like Ms Roberts and would prefer not to have to deal with her."
Wells found that this was evidence of "a lack of emotional maturity and is indicative of unreasonable behaviour".
She added that Bird's reference to Roberts as a "schoolgirl" was "provocative and disobliging".
Following the incident, Roberts was diagnosed with depression and anxiety, and deemed medically unfit to return to work until the dispute had been resolved.
Wells found that this showed Bird's behaviour posed a risk to Roberts' health and safety.
Her decision rejected the employer's argument that an anti-bullying policy and manual had been written since the incidents had occurred, and that this meant there was no risk of bullying occurring in the future.
Roberts and The View are due to meet in order to discuss the nature of the anti-bullying order to be made.
The claim was brought under the bullying provisions of the Fair Work Act, which allow the FWC to make orders to 'stop bullying at work', but do not allow the tribunal to award compensation.
HRM
spoke to Charlotte Bates, senior associate at Bartlett Law, about the outcome had the case been heard in New Zealand.
"In New Zealand a 'defriending' in itself would be unlikely to amount to bullying in the workplace," Bates told
HRM
.
She explained that for behaviour to constitute workplace bullying, it needs to be repeated and unreasonable behaviour towards someone that creates a risk to their health and safety.
"If the action was part of a wider attack on an individual that caused them harm, it could be upheld as bullying," she said. "But as a standalone action, a bullying finding would be unlikely."
Bates emphasised that the law is very clear –a single incident is unlikely to be bullying, as the behaviour needs to be repeated over time.
She also noted New Zealand's new cyber bullying law, which she referred to as "relatively untested".
"The threshold for that is that the behaviour has to be intimidating or threatening," Bates said.
"Again, maybe as an element of a wider attack could see the 'unfriending' amount to cyber bullying, but I'm not aware of any cases that have tested this yet."
Karen Radich, barrister at Clifton Chambers, reinforced Bates' explanation.
"Merely 'unfriending' someone on Facebook would not amount to bullying in New Zealand," she told
HRM
.
"However, as seems to have been the situation in this case, an act of 'unfriending' might be considered as part of a series of other actions by one person towards another which could, together, amount to bullying."