The retailer has responded to shocking allegations of underpayments with an HR investigation into its remuneration practices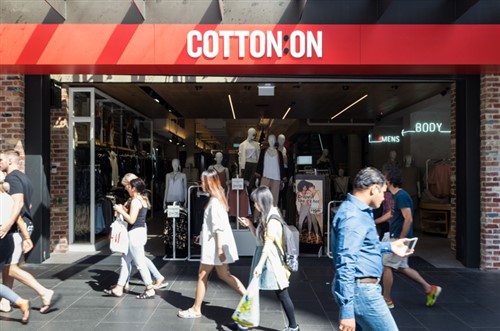 Cotton On Group has launched an investigation into its pay practices following media reports of underpayments.
Cotton On Group New Zealand country manager Kelly Ashford said the company had launched the inquiry to ensure the "workplace policies are being adhered to".
"Upon being made aware of the concerns about workplace hours, a full inquiry has been launched to ensure our workplace policies are being adhered to," said Ashford.
"The Cotton On Group prides itself on its people-first approach to business and ensuring our team is remunerated correctly is a critical part of this."
HRD recently reported on that a survey released by union group First Union about widespread underpayments in the New Zealand retail sector, naming Cotton On as one of the companies allegedly asking employees to work unpaid overtime.
In addition to Cotton On, other companies such as Briscoe's, Rebel Sport, The Warehouse, Countdown, Pak n Save, Noel Leeming, Harvey Norman, Farmers, Kmart, Whitcoulls and Warehouse Stationery have been contacted by First Union to advise complaints have been received that they need to investigate.
The union said that these are not the only companies that they received complaints about, and that others will be released in due course.
An anonymous Christchurch Cotton On worker told Stuff that unpaid overtime was common and expected by managers at Cotton On.
She claimed that staff were rostered on to stay behind for 30 minutes after a store closed to clean, however they often worked for an extra 10 to 20 minutes more without being paid.
The employee also alleged that workers who did not clean a store to management's standard were named and shamed by managers on a Facebook group.
Union rep Tali Williams said there are a variety of big name employers involved.
"For some, it's simply a rogue issue with one supervisor or manager not being aware that they are breaking the law, for others it's a systemic issue throughout company stores nationally," said Williams.