A stevedore's workplace accident – which resulted in multiple severe injuries – has led to his employer being fined tens of thousands of dollars after an investigation found the company liable.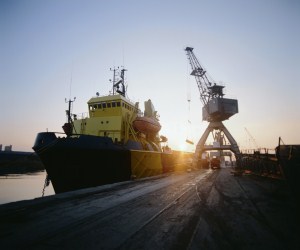 Ports of Auckland (POAL) has been ordered to pay an employee $25,000 in reparations after he broke both legs in a fall while unloading a container ship in January.

Maritime New Zealand also laid a charge against the company for failing to take all practicable steps to ensure workers' safety, leading to a further fine of $55,000.
The company's sentence was handed down in the Auckland District Court on Friday.

When the accident occurred, no safety rail was in place and in spite of the potential hazards; POAL had told its workers to stop using unlocking poles to remove twist-locks.

The employee was working on the Lica Maersk when he suffered the fall as he was trying to dislodge a twist-lock on the top of a two container stack, NZME reported.

He collided with a crane beam and the wharf before he landed in the water, where he remained for 15 minutes due to the narrow space leading to difficulty in reaching him.
The stevedore sustained multiple injuries, including two broken legs, three fractures vertebrae and ten fractured ribs.

Consequently, he was hospitalised for three months and has since been told that he is unlikely to be capable of working as a stevedore again.

"There were multiple failings of procedures and communication in this case and the long-term effects for the injured man have been devastating," said Maritime NZ director Keith Manch. "All workers have the right to safe workplaces and to go home healthy at the end of the day."

He added that the sentence reflected the seriousness of the incident.