It's a much easier way to secure signatures from remote staff – but would they really stand up in court?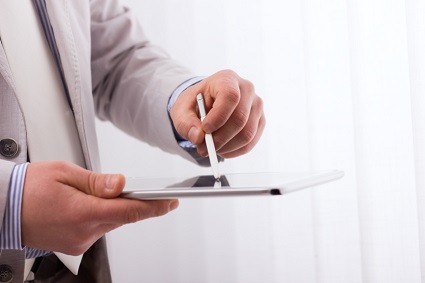 E-signatures have soared in popularity thanks to the growth of remote working but some employers question just how strong they are and if they'd really stand up in court – here, a leading employment lawyer offers her advice.
"An electronic signature is legally binding if it satisfies the requirements of the Contract and Commercial Law Act 2017," says Susan Rowe, a partner with Buddle Findlay.
Under the Contract and Commercial Law Act – which replaced the Electronic Transactions Act 2002 just last month – electronic signatures are defines as "a method used to identify a person and to indicate that person's approval of that information."
The act also stipulates that an electronic signature will only be binding the other party consents to receiving the electronic signature, if it adequately identifies the signatory, if it adequately indicates the signatory's approval and, finally, if it's reliable.
"For an electronic signature to be 'reliable', the means of creating the signature must be linked to and under the control of the signatory and no other person, and any alteration to the electronic signature must be detectable," explains Rowe.
Rowe, who has spent more than 20 years with the firm, says many employers are now using electronic options when it comes to employment offers and acceptance – a practice which she says the Employment Relations Court has already endorsed.
In its apparent endorsement, the Employment Court appeared stated that "where a document requires a signature, that requirement is met by an electronic signature if it adequately identifies the signatory's approval of the contents and is as reliable as is appropriate in the circumstances."
However, Rowe says the court also indicated that in some circumstances it may be necessary to provide additional confirmation of the reliability of the signature by paper-based copies, which presumably show an original signature.
"Employers will need to consider whether any proposed electronic signature system is sufficient to meet the requirements of identification and reliability," says Rowe.
"If an employer wanted to introduce an electronic signature system, it would need to ensure that the employment agreement could only be accessed by the employee concerned using a secure log on or sent to the employee's private email for approval," she continues. "The system would need to reproduce an electronic form of their usual signature, so that the individual is sufficiently identifiable."
One issue employers should be wary of, according to Rowe, is the legitimacy of varying software. Some employment software requires a user to sign up to the program before an electronic signature is created for them.
Rowe says this type of software is likely to be valid for employment agreements because it:
Creates an electronic signature for a candidate which is then used to indicate their (the signatory's) approval/acceptance of the terms of the employment agreement
Is reliable as access to the employment agreement is provided in a unique email and makes the electronic signature and the document traceable and secure; and
Does not require the candidate to immediately sign the document, it allows them to print the documents and have a reasonable opportunity to take legal advice.
However, other software systems – such as those that require employees to simply tick a box accepting the conditions are unlikely to amount to a "signature" required under the Employment Relations Act.
Related stories:
Ask a Lawyer: Does an employee facing charges have to tell HR?
Ask a Lawyer: Can I fire someone for a social media mishap?