Worrying stats are a 'wake-up call' for HR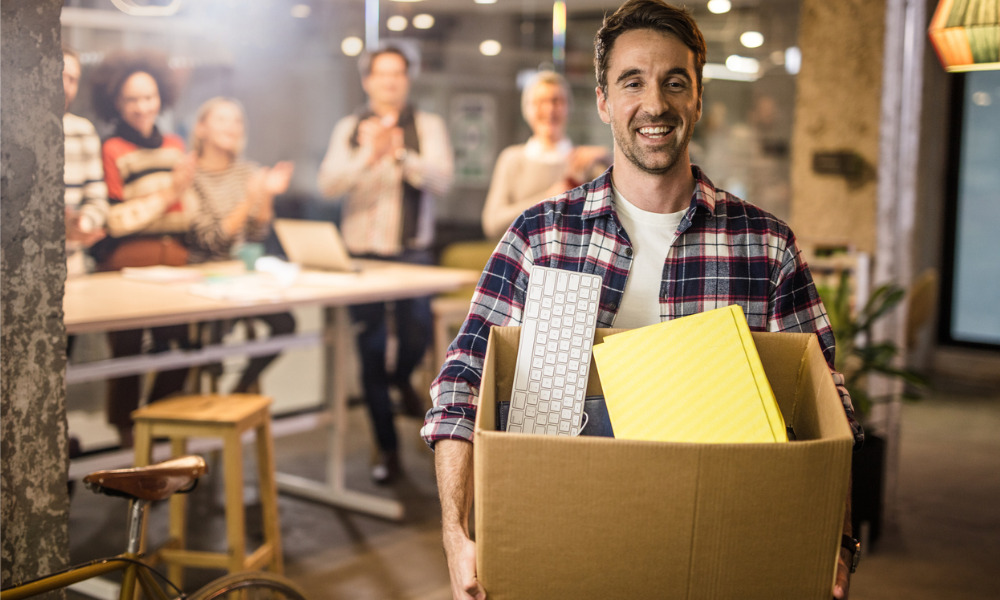 A new study by Microsoft has revealed alarming statistics for employers, indicating that almost half (41%) of the global workforce is considering switching jobs within the next year. The 2021 World Trend Index found that business leaders are out of touch with their staff, with Gen Z, women and new employees faring the worst. Globally, 61% of business leaders are thriving, 23 percentage points higher than employees without decision-making authority.
In Australia and New Zealand, business leaders are doing even better with 73% saying they're thriving. Team relationships are stronger in ANZ, and people feel more freedom to be their authentic selves in a hybrid world. People in ANZ are also more likely to move now that remote work is on the table, with half saying they're open to relocating. Discussing the findings with HRD, Emma Williams, corporate vice president of Microsoft Office Modern Workplace Transformations, said the pandemic has allowed people to live local but work global.
"There's no way people are going back a 9-5 working day, five days a week," she said. "People just love the flexibility and they're not going to want to change."
Microsoft's research confirmed hybrid work is here to stay. But to be successful, leaders must address the glaring inequalities between their staff. Despite high levels of productivity, 54% of the global workforce feels overworked and burnout is rife. Workers are struggling with the blurring of work/life boundaries and the onslaught of communication across various platforms. In the last year, Microsoft found a 42% rise in people communicating via work chats after hours between 5pm and midnight.
Read more: Employee engagement drivers are shifting thanks to hybrid work
"There is high productivity but it's an exhausted workforce," Williams said. "The after hours communication is leading to an elongated working day and working week, where there's a blurring of your work and life boundaries.
"There's been a lot of expectations on the employees through this time and yet there is a lot of burden on them because their days are getting longer."
While it's clear employees are struggling across the board, the research indicated that Gen Z need the most help right now. More likely to be single and starting out in their first jobs, many find it hard to be heard in a hybrid world. They struggle more than older generation workers across all aspects of work, including engagement, career advancement, collaboration and work/life balance.
They're also the most likely to leave their current workplace. Microsoft's study found 54% of Gen Z employees are thinking of switching organisations this year.
Read more: Burnout is on the rise: How to build more a resilient workforce
"In many cases, the company they're in today is the first company they've ever joined so they've got this sense of feeling burdened and they're looking for something new," Williams said. "This is really where we want to do a call to action to BDMs. You've got to lean in and understand what's happening with your Gen Z. You've really got to optimise your culture and your workplace because they are the future of the organisation."
Williams said the high level of attrition forecast this year should be a "wake-up call" for employers. With Australia and NZ's borders still shut, the war for talent is only getting harder. To retain top talent, employers are going to have to work harder than ever.