For managers, soft skills will be the difference between advancing into leadership positions or remaining technicians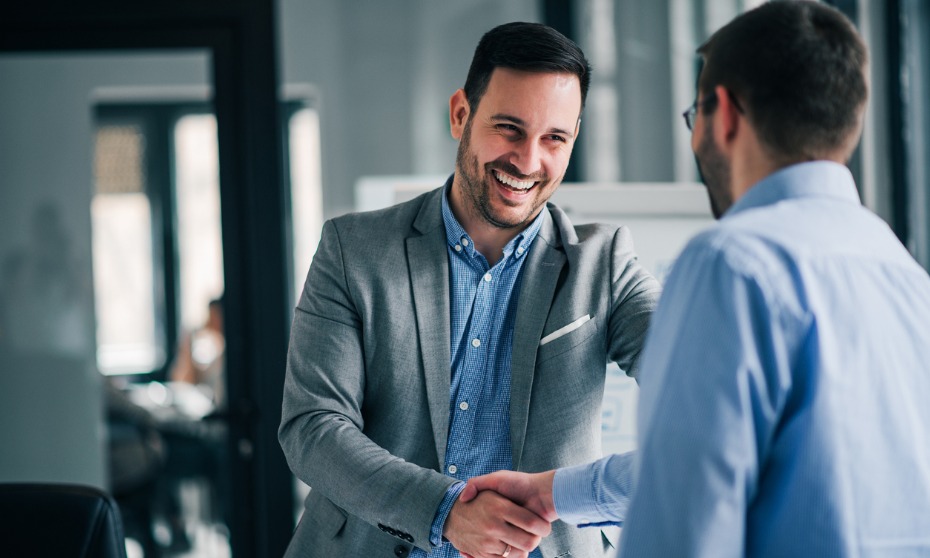 The 2018 Workplace Learning Report by Linkedin revealed executives, people managers and talent developers are already prioritising soft skills, specifically leadership and communication.
And for good reason, according to Jen Jackson, founder and CEO of Everyday Massive.
A Willis Towers Watson survey of 500 global companies discovered a direct correlation between human skills and financial performance.
The study found that high performing companies exhibited excellence in leadership, communication and career development. These areas far outweighed operating efficiency, work tools and conditions, and pay and rewards.
"While soft skills have always been important, looking ahead, the value people will bring to a role won't be opposable thumbs, niche technical skills or the ability to mindlessly follow a process," said Jackson.
"These repetitive routine tasks are far more suited to machines.
"Instead, People and Culture leaders will seek and develop a workforce with aptitude in the human skills, holding onto good people and transitioning them between roles, rather than adopting a relentless cycle of hiring and firing as specific roles become redundant."
Here, Jackson identifies five ways improving soft skills yields hard results:
Communication
Communication plays a crucial role in collaboration and performance, ensuring people understand the collective purpose, culture, objectives, individual roles and expectations, and have a clear plan for execution.
A Change and Communication ROI report by Towers Watson identified a strong relationship between financial performance and effective communication trending back to 2003. It found that companies that communicated effectively demonstrated 57% higher shareholder returns over a five year period, and were three and a half times more likely to significantly outperform peers.
Gallup's comprehensive biennial Q12 Meta-Analysis found a correlation between a highly engaged workforce and strong business performance, including better profitability, productivity and shareholder returns. Of the twelve formative measures of engagement, eight related directly to communication.
Research by KPMG discovered a strong correlation between leaders who actively communicate purpose and their team engagement and morale. They found people are three times more likely to consider leaving a company when leaders don't discuss purpose, with double the turnover rate.
These findings were consistent regardless of generation.
Leadership
It's widely accepted that leaders build relationships, while managers build systems and processes. Both are important, but as systems and processes, and technical tasks increasingly fall to automation, middle management roles are under threat. For managers, soft skills will be the difference between advancing into leadership positions or remaining technicians.
Meanwhile, strong leaders will be increasingly sought after. These positions won't be filled by individuals with technical prowess. Rather, those with the human skills needed to rally their organisations through change — inspiring people to do their best work; facilitating collaboration; keeping them safe, healthy and happy.
Collaboration
A study published in The Harvard Business Review found the time spent in collaborative activities at work has increased by over fifty per cent in the past two decades. Larger projects; complicated problems; tighter timeframes: these require bigger teams with specialised skill sets and diverse backgrounds, often dispersed globally.
There's also ample evidence that people in high-performing teams achieve better results, find better solutions, identify mistakes faster, and report higher job satisfaction. Profitability improves when people work together well.
However, psychologists from Carnegie Mellon, MIT and Union College discovered group performance is only slightly correlated to individual talent. Often, the opposite is true. Instead, they discovered high performing teams all exhibited aptitude in the soft skills.
Empathy
Carnegie Mellon, et al. found that when it comes to teamwork, emotional quotient (EQ) trumps intelligence quotient (IQ). The highest performing teams in their study all exhibited high average social sensitivity: the ability to intuit how others feel, based on tone of voice, facial expressions and other nonverbal cues. As long as they had the necessary expertise, teams with higher average social sensitivity collaborated better and outperformed groups with a lower score.
Psychological safety
Psychological safety describes an environment where people feel confident team members will accept them for who they are, without judging them for speaking up, making mistakes, showing emotion, sharing feelings or expressing personal concerns.
It's reliant on social aptitude and strong leadership, with camaraderie and inclusion, clear structures where everyone understands their role and expectations, work framed as learning problems rather than execution problems, acknowledging fallibility, and demonstrating curiosity.
Google discovered that people on teams with high psychological safety were less likely to leave, more likely to innovate, brought in more revenue, and were rated as effective more often by their leaders.
By investing in the soft skills, both personally and as a priority for their organisation, People and Culture leaders play a crucial role in performance, now and in the future.