It's an issue New Zealand has long struggled with and one chief people officer says employers can play an important part in improving things.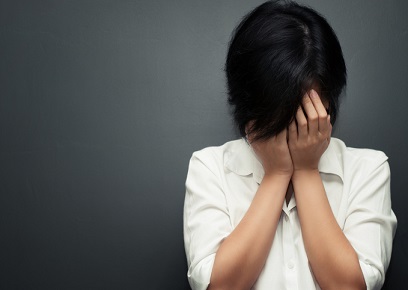 New Zealand has long struggled with family violence and its shameful statistics are only getting worse – last year, police investigated 118,910 incidents of domestic abuse, an increase of more than 8,000 on the year before.
While the figures are undoubtedly shocking, they're just the tip of a terrible iceberg – it's estimated that a staggering 76 per cent of family violence incidents aren't even reported to the police.
"Family violence is a really serious and devastating issue for New Zealand," says Anna Campbell, chief people officer at the Warehouse Group.
"We've got one of the worst family violence rates in the world and we know that one in seven children report being hurt by a parent so it impacts thousands of kids across the country."
Campbell's comments come just days after the Warehouse Group was recognised at the Diversity Awards New Zealand for its 'Family Violence – It's Not OK' initiative.
The program, which includes 10 days' paid leave for victims of violence and unpaid leave for anyone supporting a victim, is widely considered the most comprehensive employee support package in New Zealand.
"With 12,000 team members across the country, we realised that some of our team would be affected by family violence and we wanted to be part of the solution rather than ignoring a really big problem for New Zealand," says Campbell.
It's an attitude that Campbell says other employers should be adopting.
"Family violence in New Zealand is a reality and we know that it can really impact our team members' ability to bring their best selves to work so we absolutely encourage other employers to support their team whether they're impacted by violence or are using violence and want to stop," she tells HRD.
The company is so keen to get other organisations on board that it's held multiple seminars and sessions while also sharing its materials.
"For any organisation that does want to start down that journey, or is even just thinking about setting up something similar, they're welcome to get in touch with us," she says.
Campbell also says that one of the biggest concerns she hears from employers – that staff will abuse the initiative – is entirely unfounded.
"People are worried about that employees will take advantage of the leave or manipulate it somehow but in our experience people don't do that, people are very careful about using the leave and very respectful that we provide this for them."