Only 24% of board members in New Zealand's top 100 NZX companies by market capitalisation are female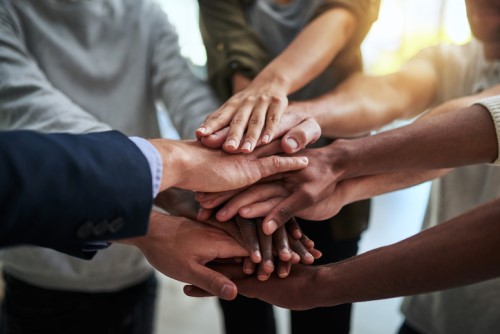 In order to accelerate progress towards diversity on New Zealand company boards, the Government, fund managers and NZX Ltd need to take urgent action, according to professor Judy McGregor, economist Shamubeel Eaqub and barrister Catriona MacLennan.
Indeed, it is particularly shameful that NZX has only one woman on its board of seven and that the board chair and chief executive are both male, according to McGregor, Eaqub and MacLennan.
Their comments come following the release of the New Zealand Census of Women on Boards 2018, showing that only 24.1% of board members of New Zealand's top 100 NZX companies by market capitalisation are female.
In contrast, the survey in 2017 recorded 22.1% female board members, and 20.1% in 2016.
McGregor has done the survey six times since 2008 and said she feared she would not in her lifetime see 50% women on boards.
"Progress is glacial. Twenty companies in the Top 100 still have no women on their boards," said McGregor.
"That is unacceptable in terms of business reputation, market responsiveness, consumer confidence and gender equality."
MacLennan added that the picture was "equally woeful" for ethnic diversity.
However, she commended Champions for Change for pledging to make ethnic diversity reporting a priority in 2019.
"In 2018, we do not even have accurate statistics about the ethnic makeup of company boards because we don't care enough to produce them," MacLennan.
"However, what is plainly apparent is that Māori, Pasifika and migrant faces are almost absent from our top company boards."
Moreover, Eaqub, who is a director of KiwiSaver manager Simplicity, said fund managers needed to promote diversity on boards and in management.
Eaqub said Simplicity worked to use its voice to help transform the business sector into a more diverse place and other fund managers should follow suit. In summary, McGregor, Eaqub and MacLennan called for the following action:
• NZX to set an example for other companies by immediately moving to 50% female board members on its own board, prioritising future appointments of female chairs and chief executives, and acting to implement ethnic diversity;
• The NZX Top 100 companies set targets of 50% women on boards within 12 months;
• The Prime Minister and her Business Advisory Council place on the agenda of their first meeting on 8 November 2018 in Auckland immediate action to implement ethnic and gender diversity on boards;
• New Zealand follow the Australian Stock Exchange's example of quotas for women on boards, with NZX monitoring implementation;
• Fund managers act to implement diversity on boards and in management; • The Ministry for Women open its Nominations Service to the private sector. The Nominations Service has been a factor in public sector boards reaching 45.7% women.