Talented women are abandoning organisations because there's minimal female representation and limited opportunities to progress.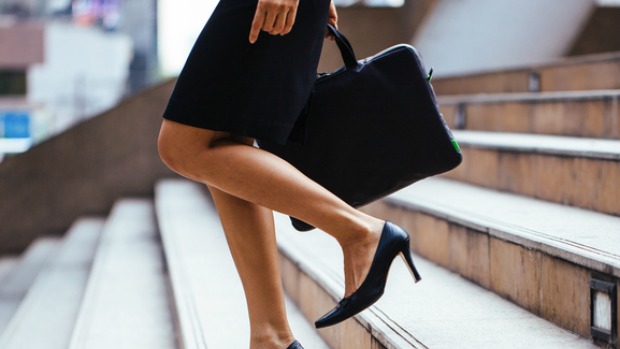 A leading figure in the diversity field has called on Kiwi employers to fix their "leaky pipelines" – saying organisations are losing talented female staff at an alarming rate.
Bev Cassidy-Mackenzie, chief executive of
Diversity Works
New Zealand, spoke out about the issue after the annual New Zealand Diversity Survey was released this week.
The survey, which was carried out in October, found that a fifth of Kiwi organisations have leadership teams that are more than 75 per cent male.
"This is worrying," said Cassidy-Mackenzie. "These statistics contribute to New Zealand's persistent gender pay gap, but even worse, it leaves many of our future female leaders with little to aspire to."
Cassidy-Mackenzie, who has headed up the diversity advisory firm since 2012, says women who can't see an opportunity to progress within an organisation are more likely to set up their own business or leave the workforce completely.
Dubbed the "leaky pipeline" effect, this means businesses often lose the valuable skills and institutional knowledge that these women hold. It also perpetuates a lack of diversity at the senior, decision-making level.
"We need a more even gender split across leadership in all our organisations," said Cassidy-Mackenzie. "We need more women in senior levels, mentoring our aspiring female leaders."
Other key findings from the report were:
Wellbeing and wellness are still the number one diversity issue for New Zealand organisations, with 68 per cent of survey respondents ranking it as important.
Workplace flexibility was ranked the second most important issue by respondents from small and medium-sized organisations, but ethnicity was ranked second for large organisations.
Aging workers was the third most important issue across organisations of all sizes. The number of businesses who reported having no strategy to deal with aging in the workplace dropped from 52 per cent in April 2017 to just 32 per cent in the most recent survey, and 61 per cent agreed their organisations value the experience of workers aged over 55.
Around a fifth of those surveyed identified an under representation of Māori and Pasifika in their organisations.
About a quarter of respondents (27 per cent) reported their organisations had recorded incidents of bullying in the past 12 months. Bullying and harassment continue to occur more frequently in public-sector organisations (35 per cent) than in private-sector organisations (22 per cent).


Related stories:
Gender balance on boards is impossible
NZ's "high appetite" for diversity praised