One of New Zealand's top law firms has been recognised for its diversity and inclusion initiatives with a prestigious international award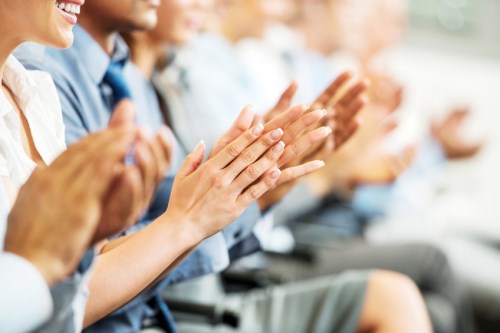 Law firm Russell McVeagh has been awarded the Best Gender Diversity Initiative by National Firm prize for its success in implementing and supporting diversity and inclusion initiatives.
The firm was also recognised for the progress of its long-term, firm-wide Diversity Project, launched in 2014.
The accoloade was presented last week at the IFLR Euromoney Legal Media Group Asia Women in Business Law Awards in Hong Kong.
"We are delighted to have been recognised for our progress in creating a diverse and inclusive working environment," said HR Director Lesley Elvidge in accepting the award.
"It is evident that the firm's commitment in this area is bringing about positive change, and while there is still much work to be done and room for further growth, we are thrilled to be recognised with this win for our efforts at an international level and up against top firms from across Asia."
The firm's Diversity Project included a Diversity Working Group which has been a catalyst in providing staff with a voice, launching a new parental leave policy, publishing the firm's first Corporate Social Responsibility Report, committing to train and develop programmes for staff of all levels, encouraging staff to take advantage of flexible working technology.
Russell McVeagh also manages and supports regular events such as Supper Club and Breakfast Club to provide networking and professional development suppport for female lawyers and professionals.
Russell McVeagh was listed as a finalist in seven of the Asia-wide award categories – the most of any New Zealand firm.
Senior partner and board member Sarah Armstrong was recognised as a finalist in the Best in Dispute Resolution category following her recent win of Disputes Star of the Year for New Zealand at the Asialaw Asia-Pacific Dispute Resolution Awards 2017 in September.
"It has been excellent to see these exceptional women and leading firms recognised and I am delighted to have been named a finalist amongst such a high calibre of dispute resolution specialists from across the region," she said.
The firm's win comes after being named IFLR New Zealand Law Firm of the Year 2017 and recognised with a special Highly Commended accolade at the Diversity Awards NZ Gala Dinner earlier this year.
The Awards celebrate the advancement of women in the legal profession throughout Asia and Australasia, as well as highlighting the best initiatives for innovation, gender diversity, work-life balance, pro bono work and talent management.
Related stories:
"Leaky pipeline" a major problem for Kiwi firms
Gender balance on boards is impossible