The number of mature employees is expected to double by 2036 – are you ready for tomorrow's workforce?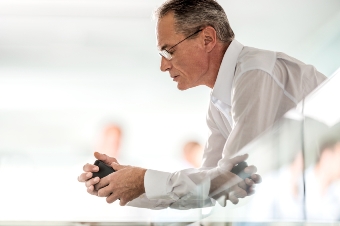 More needs to be done to keep older employees safe from work-related injuries, a study by the University of Otago has found.
In a paper published in the journal Accident Analysis & Prevention, researchers found that employers need to consider the impact of work on older employees' well-being while valuing their productivity.
The study comes as the number of people in New Zealand working beyond retirement age is set to double by 2036.
"This means taking into account risks related to age-related impairments such as declining vision, hearing, physical capacity and balance," said Associate Professor Chrys Jaye of the university's Department of General Practice and Rural Health.
"This might include re-designing workplaces to meet the needs of older workers, and worker training and health promotion in the workplace."
The doubling of older workers by 2036 would have implications on the Accident Compensation Corporation, specifically on the cost of rehabilitation and compensation schemes.
The study found that:
Between 2009 and 2013, just over one in five claims for all traumatic work injuries by workers aged 55 to 79 were accepted;
Overall, 70–79 year olds had the highest rate of work injury entitlement claims, and the highest percentage (five per cent) of fatal injury, among 55–79 year olds; and
Highest claim rates were for males regardless of the age range.
Increased rate of injury is caused by the decline of physical and cognitive function with age, workplace safety culture of those employing older workers, the self-perception of invulnerability of older workers, underestimation of risk when overly familiar with a hazard, and age-related job segregation leading to different job hazard exposures.
"A workplace that is safer for older workers is likely to be safer for all workers,'' Jaye said.
Related stories:
Employers urged to support older workers
NZ workplaces ranked second in the world by Golden Age Index