The accreditation recognises firms which offer a safe and welcoming environment for those in the LGBT+ community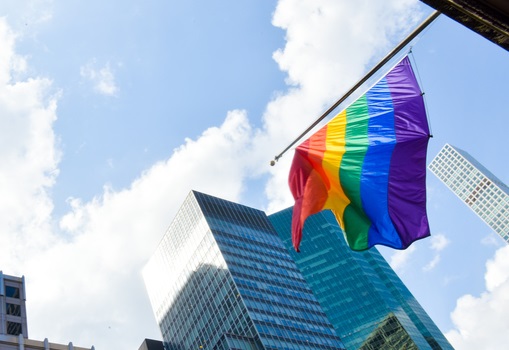 Health insurer Cigna has become the latest company to receive the Rainbow Tick accreditation which recognises a company's commitment to providing a diverse and welcoming workplace.

"We continually strive to create the kind of workplace in which our people can flourish both personally and professionally," said head of HR, Mel MacPhee.

"Gaining this accreditation recognises our commitment to fostering a psychologically safe environment where you can be yourself and individual differences are valued."

Under the Rainbow Tick programme, companies conduct an annual audit to evaluate their level of LGBTTI (lesbian, gay, bisexual, transgender, takatāpui and intersex) inclusion in internal policies, staff training, engagement and organisational support, external engagement and monitoring.

According to Rainbow Tick director Michael Stevens, one third of LGBTTI employees hide who they are at work and one quarter have heard negative comments such as "that's so gay!" in the workplace.

"We spend a third of our lives at work so it's really important for the wellbeing of this community that people feel comfortable being themselves at work," he said.

"Cigna has shown genuine commitment and sincerity in its work to become Rainbow Tick-certified and has demonstrated this with its high level of engagement in the process."

MacPhee also said working towards the accreditation had given Cigna the opportunity to review its internal policies and processes.

"We want to make sure that we are creating an environment that is inclusive and safe for our staff who identify as part of the rainbow community," she said.

As a result, the company was able to change any policies or procedures that may have been inadvertently undermining this.

"The training provided as part of the process was really valuable," added MacPhee, who said the training has also opened up some interesting discussions at senior leader and board level and provided greater awareness of the different challenges these groups can face.