A new survey shows organisations offer a range of options to help staff care for their children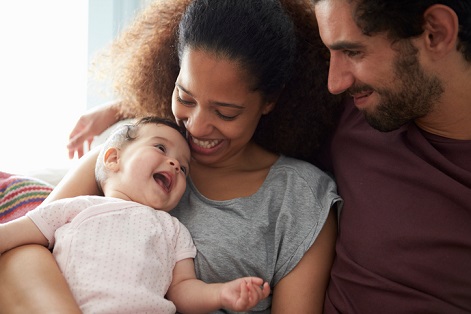 Being a parent is a demanding job but employers across New Zealand may be easing the strain for some as they continue to offer a range of options to help staff care for their kids.
According to Statistics New Zealand, sixteen per cent of parents worked from home in 2017, eight per cent brought a child to work and another eight per cent swapped the days or times usually worked.
"Increasingly flexible employers, and technology, may play a part in helping parents manage their care arrangements alongside work commitments," labour markets and household statistics senior manager Jason Attewell said.
For the Childcare in New Zealand survey, parents of children 13 years and younger were asked about the care arrangements used for their children.
Of the 743,700 employed parents in 2017, 28 percent had used at least one of the arrangements mentioned above to help care for a child.
Thirty-five percent of mothers and 23% of fathers availed themselves of these options.
The difference between mothers and fathers were seen most in working from home and bringing children to work. Fewer mothers practised the latter, from 14% in 2009 to 11% in 2017.
Other findings included:
European parents were more likely to have worked from home to help care for a child compared with Māori, Pacific, and Asian parents
European parents were also least likely to have worked shifts compared with the other three main ethnic groups
Mothers were significantly more likely than fathers to have worked part time, even as the proportion of employed mothers who worked part-time hours dropped from 50 percent in 2009 to 37 percent in 2017
Fathers were more likely to have done weekend and evening work
Paid leave was used by 4.8% of parents in the week before the interview to help with childcare, while 2.6% used unpaid leave
Other work arrangements, not necessarily linked to child care, were working in the evening (32%) and working flexible hours (28%). Eight years ago, working flexible hours was the more common arrangement