With the latest census results showing the ethnic profile of New Zealand is changing, businesses are being encouraged to plan for and address diversity to remain competitive in the market.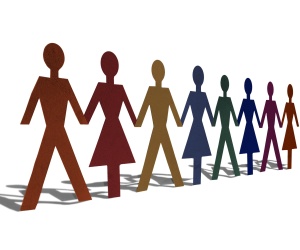 New Zealand's workplaces need to reflect the changing ethnic profile of the country, according to EEO Trust chief executive Bev Cassidy-Mackenzie.
"If the population data for your city says 40% of the people that live there were born overseas and yet your workplace is 100% people born in the local region, then that is a good indication that your company doesn't reflect its community," she said.
"Disparities like that aren't good for the country's diversity record but they are negatively impact business performance. Companies will connect far better with their potential customers when their employees reflect the population around them."
Cassidy-Mackenzie said the results of the EEO Trust's first Quarterly Diversity Survey, carried out last month, showed New Zealand companies are recognising ethnicity as an area they need help with.
"We asked them to highlight the diversity issues that were important to them and it was a major focus for 35% of the 1456 survey respondents," she said.
Aging was also identified as a key issue by over 60% of large companies and over 40% of small and medium businesses.
"We know that our population is aging and our businesses know that but their hiring policies and work environments haven't caught up yet. Our survey results show that over 60% of companies have no policy in place to manage or support an aging workforce."
Cassidy-Mackenzie told
HRM Online TV
businesses also need to be considering how they are going to utilise the rich talent pool on offer to ensure their workplaces remain diverse.
"Ageing workers and youth and migrants are going to be a really key target for all employers," she said.