'Commuting into major cities looks increasingly old fashioned'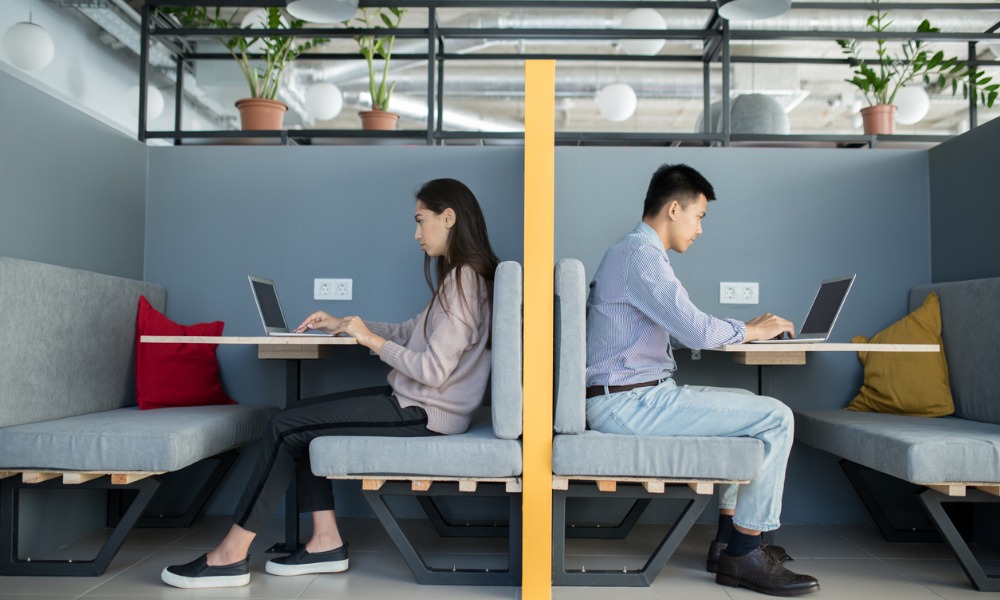 As flexible workspaces are increasingly located outside of major city centres and business districts, lengthy and environmentally-damaging commutes are becoming a thing of the past.
As the growth of flexible working explodes in areas outside of major cities, new research reveals that, by 2029, 'outer city' office spaces will reduce carbon emissions globally by the equivalent of 1.2 million transatlantic flights between London and New York each year.
That's 2.5 million metric tonnes of carbon stopped from entering the atmosphere annually, just by working closer to home.
The Suburban Economic Study, commissioned by Regus and conducted by independent economists, projected the environmental benefits of locating flexible workspaces in smaller towns, cities and suburban areas between now and 2029.
By allowing people to work closer to home, a local office space will save workers globally an average of 7,416 hours per year in reduced commuting time, equating to a reduction of 118 metric tonnes of carbon emissions per workspace, per year.
Slightly above the average in New Zealand, it is estimated 7,931 hours will be saved in commuting time, equating to a reduction of 138 metric tonnes of carbon emissions per workspace, per year from 1.1 million kilometres that are no longer required because longer commuting trips will be substituted for shorter trips to workspaces closer to home.
In the USA, where commuting times can be among the longest, this reduction increases to 208 metric tonnes per year.
In emerging markets, the carbon saving may be smaller, such as in India, which will see a reduction of 54 metric tonnes of carbon emissions per year. However, its polluted cities, like Delhi where pollution routinely reaches hazardous levels, could still see a significant impact on air quality.
The report also revealed those moving from flexible working at home to a flexible workspace will be doing their bit for the environment. That's because it's likely to be more energy efficient to heat and light a shared space than a home for one, solitary worker.
Alexander Sykes, New Zealand Country Manager for Regus, said commuting can be uncomfortable, unfriendly, and incredibly time-consuming.
"It is also a huge source of global pollution. In an age where every business and individual has a responsibility for their environmental impact in the world, commuting into major cities looks increasingly old fashioned," said Sykes.
"Our vision is that, in the near future, there will be a professional workspace available on every corner ending the idea of commuting for good. This will benefit our personal health, as well as that of our planet."
The rise in local working is largely driven by big companies adopting flexible working policies; moving away from relying on a single, central HQ and instead basing employees outside of the major metropolitan hubs in flexible workspaces.
The study also revealed the economic benefits of these suburban spaces and found the 'flex economy' could contribute more than NZ$401 billion to local economies in the next decade.
It revealed that on average 121 new jobs are created in communities that contain flexible workspaces, with an extra NZ$15.2 million going directly into the local economy.
By 2029, the New Zealand workforce as we know it now will have evolved in part to a flexible workspace model in which around 13,900 people will be working, providing net additional employment opportunities amounting to over 7,600 jobs.
The annual value produced by businesses accommodated in flexible workspaces and their employees is expected to be worth NZ$1.7 billion per annum (in 2019 prices).
In terms of gross value added (the measure of the value of goods and services produced in an area) – the average annual value of economic output – at a national level, the fitting out of a single flexible workspace would be expected to generate additional GVA worth NZ$1.1 million to the economy of New Zealand as a temporary boost during the fit-out period.