'These conversations are needed not just for the women in the organisation, it's for the managers of women too' says chief talent officer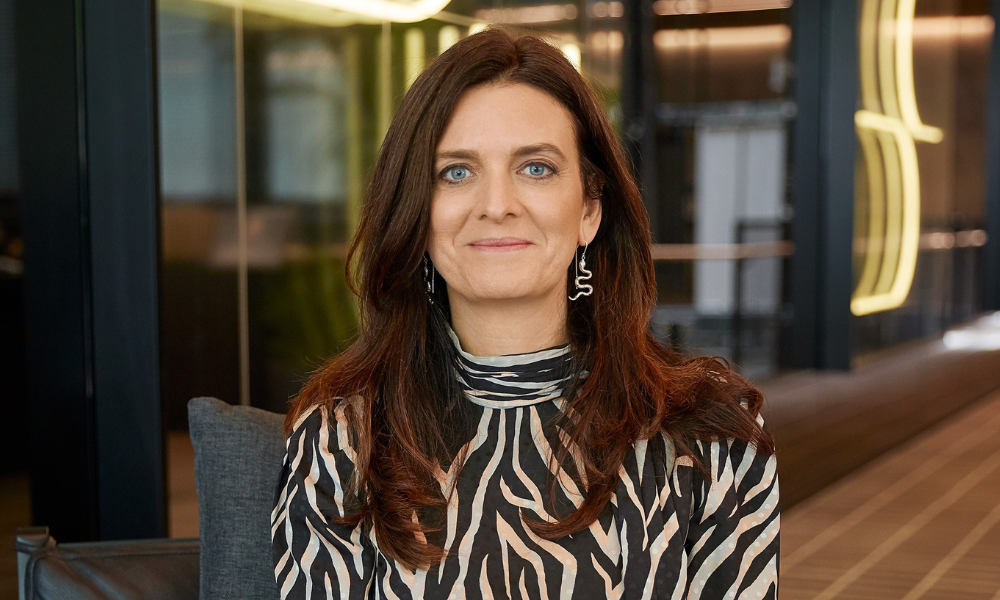 Publicis Groupe ANZ recently launched a new policy to support its people experiencing symptoms related to menopause.
Released to coincide with World Menopause Day, it represents the culmination of extensive research into how best to support those in the workplace impacted by symptoms.
"We've been shifting from that pure employee experience that organisations used to approach people with - how do we make work life better - to actually approaching it from a life experience perspective," says Pauly Grant, chief talent officer at Publicis Groupe ANZ.
"So we really started to take a step back and ask what can we provide for many different people at many different life stages?"
Removing stigma of workplace menopause discussions
Already having introduced a number of inclusive leave policies such as IVF leave and miscarriage leave, the introduction of a menopause policy with specific leave was a further extension after looking deeply into people's different life stages.
"I know how hard it was when I was in the height of menopause," says Grant. "I was having to get up in front of people and present, going through hot flushes and hardly being able to remember the data points that I had in my head. I was lucky that I had a really good boss I could talk to about it and I thought I wonder if everyone else feels the same way."
At the beginning, the focus was to work on removing the stigma and start the conversation. Discussions began as a team, with wider input from other colleagues and friends too with experience. A colleague's attempted resignation due to menopause symptoms she felt were impacting her work abilities highlighted just how urgently action was needed.
"I realised there was really nothing in most workplaces in New Zealand and Australia around how we actually talk about this and bring it to the forefront," says Grant. "When women get into this age group they are usually in their high earning potential and at the peak of their career. But they've also got an incredible amount of responsibility. This age is Gen X, they're sandwiched by the caring responsibilities, children are still teenagers or younger… and then menopause hits."
Menopause policy includes 10 days of leave
Determined to address the issue, Grant, who works closely with the CEO and CFO, raised the matter, telling them it needed to be "hit head on."
The result was a specific Menopause Policy that includes 10 days of leave. Publicis partnered with organisation Menopause Friendly for guidance from experts on aspects including how best to go about training managers. Jessica Farrell, Publicis' head of DE&I and head of people & culture ANZ was also greatly involved.
"Really small tweaks can really support your people," says Grant, who explains another popular addition has been to make desk fans available for those who need them.
Publicis also commits to finding those impacted new workspaces if they request them, for instance to avoid the heat of the sun through a window.
The reaction from the policy's introduction is overwhelmingly positive, she says.
No pushback to menopause policy
"We are a global organisation which has 100,000 staff worldwide. We have 22 different agencies, so it's quite complex because each of those has a CEO and when we do anything like this, we do it together and we get consensus. We have not had a single pushback on this."
To launch the new policy across New Zealand and Australia, a panel discussion was held, which included Grant herself, who openly talked of her own menopause experiences, as well as menopause doctor Dr. Linda Deer and a naturopath.
"The aim of the panel was to give information and knowledge to our people. What everyone loved about the panel was that we weren't scared of talking about it and then after that we also spoke about what we are going to do to support people."
Plans are already in place for training programmes to be rolled out at the beginning early next year.
Menopause conversations not just for women
Through opening up the menopause conversation Grant has shared how she came to realise that to get through her role effectively she was having to adapt her work processes.
"These conversations are needed not just for the women in the organisation, it's for the managers of women too. It's for the organisation to understand that when this happens it's actually a physical condition that they don't have a choice over."