'Any organisation which has employees working with customers or clients in distress is susceptible to this kind of issue'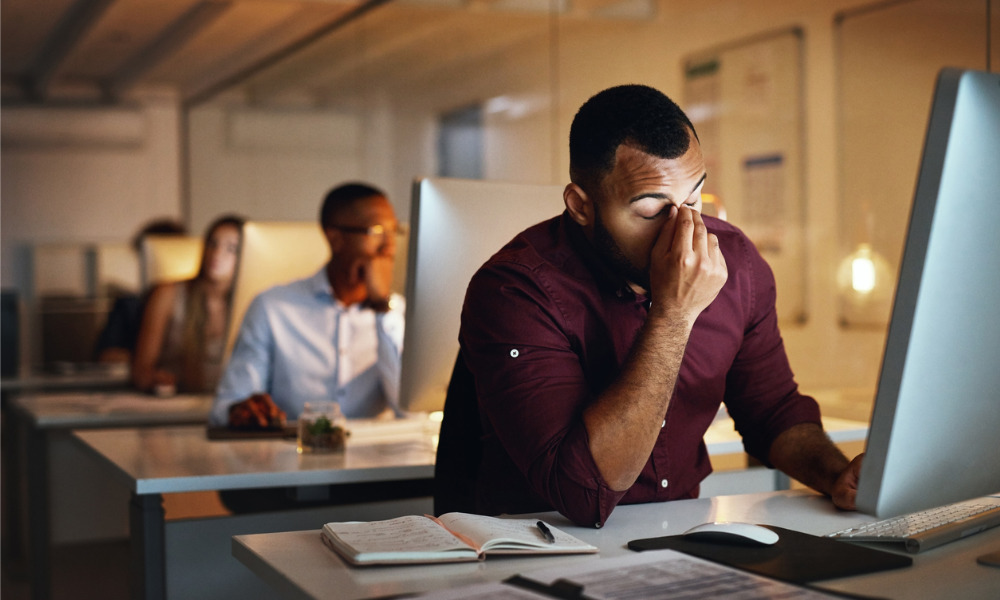 In this era of psychological hazards, the pressure on organisations to be hyper-aware of mental health within their workforce is greater than ever before.
And this has made workforces susceptible to a behavioural response that, previously, was prevalent only in health industry workers, according to one expert.
"While mental health awareness is a positive development for employees, staff left dealing with the emotional stress of others are at increasing risk of falling victim to compassion fatigue," Rose Zaffino, director, clinical wellness, APAC at TELUS Health said.
What is compassion fatigue?
The term compassion fatigue was coined in 1992 by historian Carla Joinson. It's a well-known term in healthcare circles, so prevalent in fact, the New Zealand Nurses Organisation (NZNO) has published a 44-page PDF explaining what is and how to prevent it.
Zaffino describes compassion fatigue as, 'Continuous emotional, psychological and physical exhaustion experienced by those who provide care to others working through their experiences of stress or trauma.'
"While typically seen among healthcare professionals, in truth, any organisation which has employees working with customers or clients in distress is susceptible to this kind of issue with their staff," she said.
Both the NZNO and Zaffino highlight the difference between compassion fatigue and burnout. The NZNO document describes burnout as a response to a work situation, while compassion fatigue isn't the result of being busy for instance, it's a behavioural response to people who are suffering.
Zaffino added, "Compassion fatigue is often mistaken for burnout which is fatigue and dissatisfaction that is felt leading to disengagement, withdrawing, and potentially absenteeism."
After a collaborative study published in the Journal of Internal Medicine explored how organisational factors might impact clinicians' ability to express compassion and wellbeing, two of the contributors penned an article for Newsroom that posed that compassion should be measured as a KPI.
"KPIs dominate the landscapes in which health care workers work and exert a profound influence on their behaviour, just like workers in any environment," they wrote, noting that organisational mission statements rarely promote their economic values, instead they trumpet the importance of "compassion", "manaakitanga" and "respect."
Conversely, organisational-performance targets or key performance indicators from employers often reflect economic rather than humanistic values.
Preventing compassion fatigue
On an organisational level, Zaffino says that managers are most exposed to the conditions that lead to compassion fatigue.
"Managers are often the first point of contact for employees struggling with mental health issues, which can be emotionally draining, and its impact can be felt throughout a business leading to burnout, low job satisfaction, and even higher turnover," she said.
Preventing compassion fatigue starts with having people in support roles who have the strategies and self-care behaviours to manage the pressure of these jobs.
"Managers who primarily deal with their staff's mental well-being require a unique set of skills that can be learned in relation to the awareness and management of the mental health of their employees," she said.
"Business leaders need to have a deep understanding of the pressure of specific roles, keeping in mind job design, the working environment, and how long staff can sustain the work requirements before needing a transition to other tasks or job opportunities."