Developing core values should be a cross-company effort, says Coca Cola Amatil's top HR figure.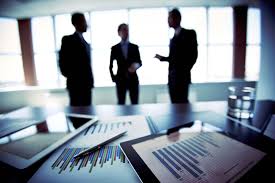 A senior HR figure has urged other industry professionals to avoid hiring consultants when creating core values, arguing that employees should be heavily involved in the decision-making process.
"The absolute worst thing you can do is hire a bunch of consultants to come in and tell you what your values are because unless your organisation is involved in developing those, the buy in isn't where it needs to be," says Graham Robertson, general manager of people and technology at Coca Cola Amatil New Zealand.
Robertson says the company's three values – Stand Together, Take the Lead and Keep it Real – was conceived ground-up some time ago and still resonates with employees across the organisation.
"It wasn't a top-down case of leaders deciding the values – it was a collaborative process coming from the shop floor upwards," he tells HRD.
"You have to go up and down a few times to test that they are real because they have to work for everybody across the organisation," he continues. "Once you've done that, it's not a question of selling the values, they just are and everybody agrees with them."
For other employers considering updating their core values, Robertson has some advice.
"They do need to be aspirational," he says, "It's not really what are our values now, it's about what do we want our values to be?"