Despite advances in technology, human skills are more important than ever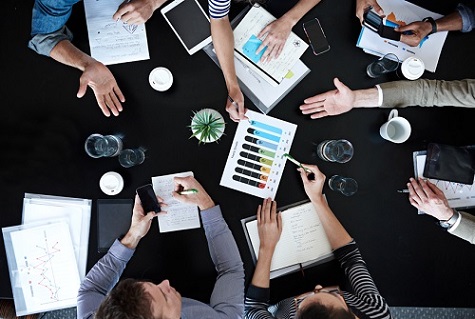 What attributes do business leaders see as very important for the future?
A new report,
The Future of Talent
, by Chartered Accountants Australia and New Zealand (CA ANZ) set out to answer that question by reaching out to nearly 800 Australian business leaders.
Communication skills ranked first with 90% of the vote, while problem solving ranked second, and adaptability and agility ranked third.
Geraldine Magarey, leader of policy and thought leadership at CA ANZ, said the results showed that despite advancements in technology, business leaders see human skills as being more important than ever.
"Communication skills, collaboration and problem-solving are essential human skills, which are extremely difficult to replicate with technology," said Magarey.
"It's clear that business leaders believe a human touch is crucial as we increasingly see technological advancements influence the workplace.
"These attributes which rely on well-developed emotional intelligence are needed to make sense of global megatrends and navigate through rapidly changing times."
The paper surveyed leaders from all sectors including agriculture, manufacturing, construction, hospitality, logistics, IT, professional services, accounting, finance and healthcare.
The top ten skills ranked by businesses leaders as very important for the future:
Communication Skills
Problem Solving
Adaptability and Agility
Collaboration
Build Relationships Quickly
Resilience
Creativity and Innovation
Make Good Decisions with Incomplete Information
Leadership
Displaying Empathy
Magarey added that at the heart of every future workplace is the need for both workers and workplaces to be agile and adaptable.
"Businesses need to be flexible in relation to hours, locations where employees can work and leave entitlements too. These initiatives help to increase the talent pool and the employees they can attract," said Magarey.
"As our paper outlines, most businesses have the skills they need for the operations now. But from their responses, it's clear they are not confident about the future."
Australian businesses were also asked about the education sector, saying the system more often than not fails to prepare employees, and prospective employees, for careers in their workplaces.
The report revealed businesses are turning to on-the-job training, mentoring and on-line courses to fill the gap.
In fact, when asked if the current education system does a good job of preparing people for careers in their organisation, only 42% said yes.
"This demonstrates a lack of confidence by organisations in the education sector's ability to equip the future workforce with the skills they will need," said Geraldine Magarey, Leader of Policy and Thought Leadership at CA ANZ.
"Only two in five employers believe the education system is doing a good job of preparing people for organisations like their own."
The report added that "leading universities in New Zealand and Australia are introducing new courses, curriculums and entry criteria with a view to better preparing students for the workforce of the future".
Magarey said schools also need to broaden their measures of success and drop the inclination to "teach to the test".
"What's needed is broader learning, including encouraging skills like critical thinking, communication, collaboration and ethical understandings.
"These are the skills businesses are indicating they want."
Related stories:
Is this the most forgotten workforce skill?
Why HR should never encourage multi-tasking