Meetings are important but too many for too long can hamper employee productivity and render flexible working impossible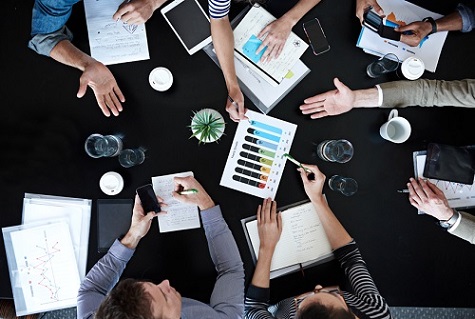 Meetings are an important part of many workplaces but if they're happening too often and are lasting too long, they can hamper employee productivity and render flexible working impossible – here, one senior HR head explains how her company made a change.
"We identified that our meeting culture was really getting in the way of our flexible working policy because people were always expected to be in the office or on site at a certain time," says Robin Davies, director of people and culture and beverage giant Lion.
As a result, the firm decided to introduce some guidelines in an effort to make meetings more meaningful and less restrictive for staff.
"One of the guidelines we set was for team members to ask themselves if they should really be in this meeting," Davies tells HRD. "We also asked them to identify their key priorities and align their meetings around them."
With more than 1,000 employees spread right across the country, Davies says the leadership team knew it wouldn't have all the answers so the company encouraged teams to try out their own ideas which worked for them.
"We're quite into experimenting and heaps of teams across Lion New Zealand have done different things around meetings," she says.
"As a leadership team, we've had meeting-free Fridays for the past 18 months and some of the teams in supply chain have a rule that there are no meetings before nine or after three so people can be flexible on either side of the work day," she continues.
"Another cool experiment that I've heard of is a team agreeing that if you're in a meeting and you don't feel like you're adding value or you don't feel like it's valuable to you, get up and walk out – they have an agreement that nobody's going to look down on that or feel bad about it."
While employees across the company have jumped on board in an effort to revamp the meeting culture, Davies has some words of wisdom for other employers looking to follow suit.
"Try and have some fun with it because changing a meeting culture can sound a little bit dry and you might struggle to get people excited about it," she says.
In an effort to help sell the message, Lion's internal capability team launched what it calls Project Elvis – inspired by the lyrics 'a little less conversation, a little more action.'
"We had fun and quirky posters and we gave light-hearted flowcharts to employees that I think really brought the initiative to life in quite a powerful way."
While the company is yet to do any formal research on the impact, Davies says she's certain it's not only improved employee productivity but also overall satisfaction.
"A lot of our guidelines were around how to run an effective meeting so things like starting on time, not recapping if people are late, sticking to the agenda, trying to finish 15 minutes early – those measures must have freed employees up and improved their ability to achieve more in their role."
Related stories: