HR leaders discuss compensation planning for 2023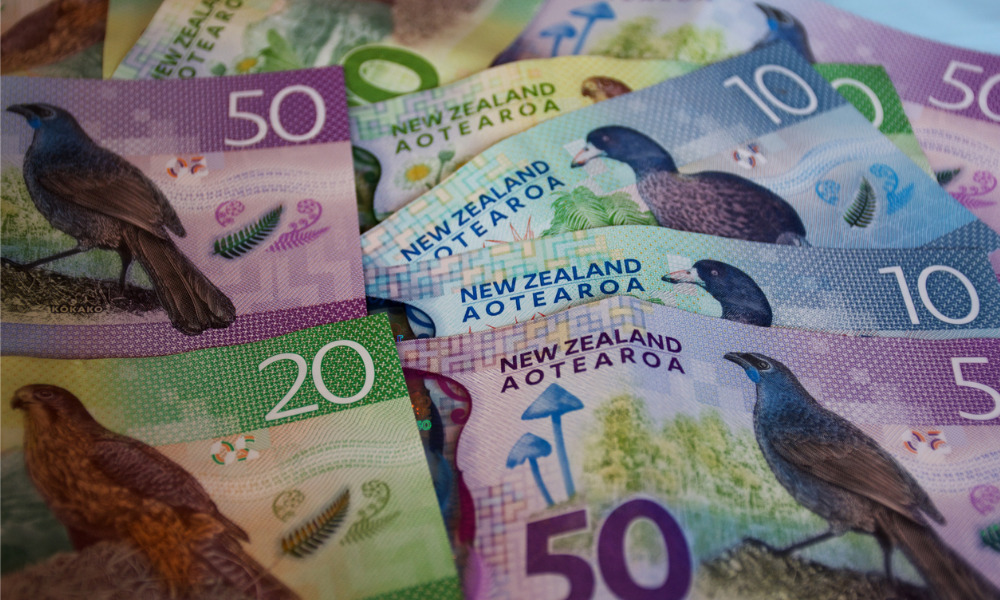 There's a lot to consider when planning salary budgets, but this year, the factors are more plentiful than usual.
A looming recession, rising inflation, and the general rising cost of everything are all in the background as organisations enter budget planning time.
New research from Mercer's annual remuneration survey reveals that half of New Zealand organisations surveyed haven't determined if rising prices will play a role in salary planning. Only one in four organisations plan to factor inflation into their salary budgets.
The report also found that despite the tight labour market and rising inflation, employers are planning to set salary increase budgets at 3% — unchanged from last year.
While inflation isn't typically an important factor in remuneration planning, wide political and media coverage of rising prices has put inflation into focus.
Employers across New Zealand are being warned of a "complex and challenging recruitment" climate ahead as friction comes between employers and employees on pay rises matching inflation.
Long-term impacts
Remuneration expert Stephanie Love from Love HR told HRD that the financial pressure will cause stress for households, and employers should think of the long-term impacts of supporting their people to relieve some of that pressure.
"The time and energy people spend worrying about money is time and energy away from productive work, so it's in your best interests as an employer to help alleviate financial pressure in any way you can."
Last year, Trade Me raised the salary of every employee by $3500 to recognise the impacts of inflation and the rising cost of living. Chief people officer Annie Brown said, "Remuneration is critical in the current market. At Trade Me, we've invested in ensuring our pay and overall remuneration package is competitive and we review this constantly."
Mark Lewis, head of people and culture at Connetics, the company contracted to construct and maintain Kiwi electricity distribution networks, said the company had acted promptly in the middle of last year to respond to market and inflation pressures. A large portion of the company's workforce is unionised so the company's salary increases had already been negotiated and locked in until next year.
"We see a similar or smaller shift this year but still beyond what we had previously agreed through union negotiations, with an emphasis on critical roles and people for larger increases," he said explaining this was the same approach the company used last year when employees got a 5% increase while specific roles or people received up to 10% to recognise performance or for retention purposes.
Ultimately, they had factored "higher than normal" salary increases into their budget this year.
Honesty and flexibility are some steps that employers can do to navigate the challenging employment climate, according to Peters.
Turnover challenges
The survey also found that one in three organisations struggled with employee turnover last year something that Andrew McKechnie, head of workforce solutions at Mercer, said could be alleviated by taking a more holistic approach to remuneration and considering the why as opposed to the what.
"Organisations must think about what will incentivise people to stay, particularly in a high inflation environment with record-low unemployment rates," McKechnie said.
Love said that while an increased remuneration budget may be too much of a burden for some employers, looking at one-off payments or ensuring there is pay equality so your most vulnerable employees are supported were also options.
"Even if increasing remuneration budgets to allow for inflation is unrealistic, initiatives like providing your people with support for financial literacy can help relieve any financial burden," she said.
It's an initiative that Lewis has successfully employed at Connetics. "With interest rates increasing quickly, we have scaled up finance education to help people with their budgeting and management of any debt," he said.
Trade Me is easing the burden by offering essentials like Vogels, spreads, coffee, fruit, milk, snacks, and even sanitary items for staff in all three of their offices. "While we are proud of our culture and how we support our people, we're always exploring what more we could do to ensure our team is well looked after and happy," said Brown.
"The significant increase in essential items like food and petrol to get to work has cost people in their pocket. Going into 2023, I would recommend employers consider what impact this has had when thinking about retaining their people," said Love.