'We realised that the possibilities for this were so much wider than we initially thought': manager of DE&I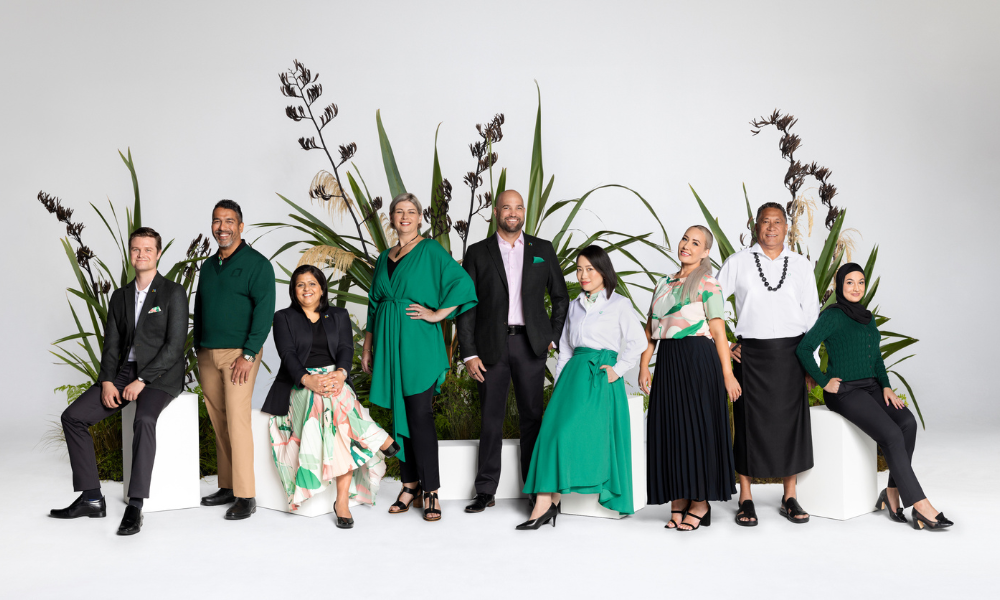 Uniforms were first created to enforce conformity and discipline, but one Kiwi organisation is hoping to revolutionise the humble uniform by using it as a vehicle to create authentic inclusion and belonging amongst employees.
By putting its people and their diverse and varied needs first, Kiwibank has reimagined the uniform and created a "workplace wardrobe" that considers choice, accessibility, gender neutrality, and cultural and religious preferences.
"We know that diversity breeds success," Chief people officer, Charlotte Ward said. "We also know that to do your best work, you need to feel your best, so that's why Kiwibank has gone all out to create the most inclusive work wardrobe in Aotearoa."
46-piece collection
The project spanned a year-and-a-half and included insights and representation from human resources, DE&I, brand and marketing, sustainability, and retail operations.
"I think it would be really easy for us to try and do something in a shorter period of time, but once we got started, we realised that the possibilities for this were so much wider than we initially thought they could be," said Jess Segal, Manager of DE&I at Kiwibank.
The 46-piece collection curated by five local designers – Barkers, Jen Sievers, Kiri Nathan, Little Yellow Bird and Standard Issue – includes lava lavas, hijabs, and more traditional pieces that can be mixed and matched to allow employees to let their personalities shine through.
"Things have shifted in the corporate world; things have certainly shifted in banking and things have really shifted over the last three years with Covid," said Segal.
"People don't want to be buttoned up and in a suit — well, some people do — so there's options in the wardrobe for them to be able to do that. But most people want something more relaxed or to be able to choose the outfit for the work they're doing that day, they want to have that flexibility, so it's fantastic to be able to deliver that to them."
In the fall of 2022, employees of Virgin Atlantic were given the greenlight to choose between a male or female uniform as part of the company's updated policies on inclusivity.
Clint Wharfe, Whangarei Bank Manager, was one of the first team members to try on the new collection.
"I love the new Kiwibank Wardrobe. The range of colours show who we are at Kiwibank and will help us to stand out from the competition. I love that the new wardrobe has lots of different options that can be mixed and matched to allow us to show our personalities in a professional way. When you look good, you feel good and that comes across to customers."
Staff feedback has been amazing, according to Segal.
"They've have been saying that they've never experienced feeling this valued. It's been such a joy and pleasure because of the way it's made our people feel," she said.
"I've been working with Kiwibank for 10 years now and this has been one of the most joyful projects I've ever had the pleasure of releasing to the organisation."
And if employees feel valued, to really turn up and be the best version of themselves at work, "that's what I'm here to do," Segal said. "Even though it was a long project, it was the right thing to do."