Robust debate with naysayers increases as trials gain traction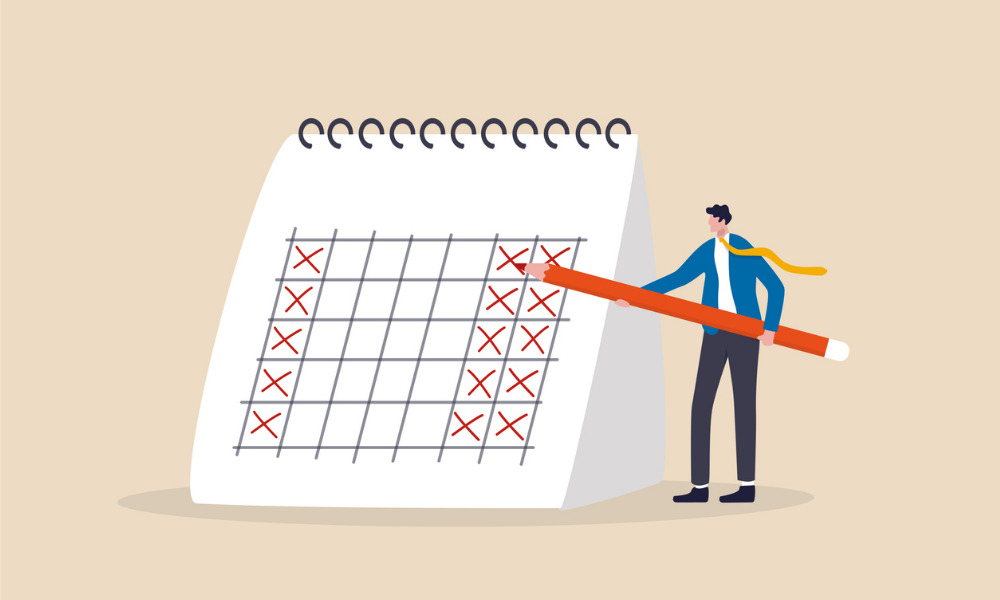 Kiwi rich-lister, Andrew Barnes' 4-Day Work Week Global is gaining international traction, earlier this month the world's biggest pilot of the program started in the UK when over 70 companies and 3300 employees began a 6-month, 4-day week trial.
But as the idea gains support it has also been collecting a growing number of naysayers. Robust debate increases across the globe despite employees everywhere embracing the concept, and companies that have tested the program reporting up to 60% increased ability to retain and attract top talent.
It seems though governments and businesses still grapple with the intricacies of such a seismic shift in the workforce. Assembly Bill 2932 in California would have legislated an official 32-hour work week for companies with 500 employees or more and employees who work more than 32 hours would be entitled to time and a half pay, but the states legislature has temporarily shelved the concept citing too little time left in the current session to weigh a bill that would've applied to hourly employees, leaving businesses to ponder what the change could mean for them.
Read more: Meet the kiwi rich-lister globally advocating for a 4-day-working-week
"I think ultimately the largest challenge about this for business especially, is the profit and loss, how can we make it work with our existing cost base and existing cost structures across various industries," said Sid Upadhyay, CEO of co-founder of online recruitment service, WizeHire.
While it may be easy to integrate the 4-Day Work Week into a more flexible industry, for instance many tech companies are already trialling the idea, when you try to apply it to the hospitality industry the shift is a few degrees more difficult.
"The real challenge here is not just increased costs, because you've got to find someone else to cover that shift, for those that do work beyond the 32 hours, there would be a much larger overtime cost as well," said Upadhyay.
4-Day Week Founder, Andrew Barnes, questioned why restaurants wouldn't be able to apply the concept to their business in an interview with HRD last month, Barnes argued, "…if you can't reimagine how your business could work, what you're actually saying is that the way we work today is the pinnacle of human achievement and there is no better way to do anything," he said while urging businesses that think they are restricted by customer facing roles to at least have a discussion and try to be imaginative about how you might rethink the way their business runs.
Read more: Spain set to trial 4-day week in bid to boost productivity
Shake Shack in Las Vegas started trialling the 4-Day Work Week in March 2019, but COVID disruptions meant the trial came to an end. Early indications were, that the trial was going well. By the end of 2019, the program was being trialled in a third of its restaurants and the company said it was aiding with staff retention and acquisition in a tight labour market.
Upadhyay concedes that while there are implications for some businesses, it is time for businesses to at least be starting a dialogue and asking questions like; what does it look like if this is the future regime we must work under? And how does our team adapt to it?
"I think having proactive conversations allows us to be much more effective as business leaders and partners with those on our teams but the toughest part of this whole conversation, is how do we make it more feasible? How do we make it more approachable for not just the largest companies, but all companies out there?" said Upadhyay.