'We increased our ability to attract and hire significantly,' says CPO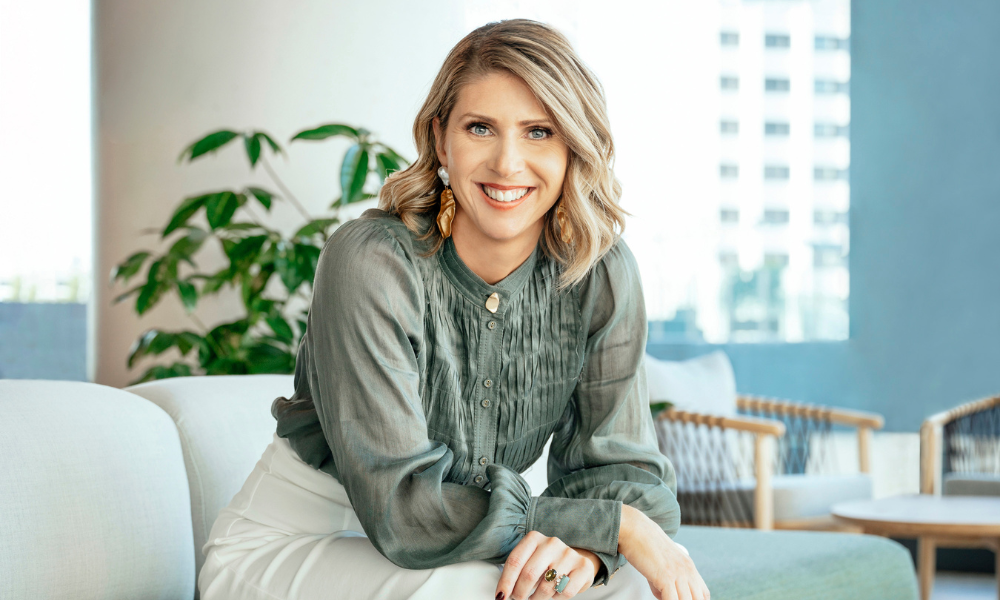 The human brain is a complex and capable organ but its capacity for cognitive work is limited without enough rest and relaxation. So what is the sweet spot when it comes to the number of hours of focused work per day?
"If you really think about the quality of the work that you're doing over the space of the day, you're doing between two and four hours of actual quality work — and science supports the fact that that's all our brains are cognitively capable to do," Jessica Sharpe, chief people officer AUS & NZ at sports betting and gaming company Entain, told HRD,
The rest of our day is taken up with "busy work" – work that we may consider productive but may not be effective, said Sharpe, who further researched the topic before implementing a nine-day fortnight at her organisation 18 months ago.
Adopting an untested model
"We made the decision to be one of the pioneering businesses," she said.
Two key elements to going hard and quickly at this model — which was largely untested in the market — were wellbeing and productivity, Sharpe said, and also "getting cut through for our employer brand."
The company was going through a significant growth phase and as the talent shortage took a grip on the world, Entain was looking to increase its headcount significantly. Pioneering the largely untested idea paid off.
"We had an incredibly huge success with our name really getting out there. We were attracting candidates, they were interested in our business, they wanted to know more about our business and how they could get roles in our business, so by implementing the nine-day fortnight, we increased our ability to attract and hire significantly," said Sharpe.
With flexible working being the buzzword of the moment, initiatives like the nine-day fortnight, #workschoolhours and the four-day week are making headlines all over the world as organisations search for the best way to accommodate the work life balance the workforce has been craving since the global pandemic.
Shortened work week slow to gain traction
Melissa Marsden, author of The Next Workplace: Designing Dynamic Environments that Inspire Human Potential, said, "We are seeing the nine-day fortnight get a bit more interest, a bit more traction, but a lot of organisations haven't taken that leap to implementing it."
She said that one of the things contributing to the lack of pickup is the way that workplace laws are written – based on a presenteeism model, they limit success when it comes to applying flexibility in our workplaces that rely pointedly on legislation.
"Shifting from a presenteeism model to an outcomes-based model is difficult because the systems and structures aren't there to support that level of flexible change," said Marsden.
Sharpe encountered this when applying the nine-day fortnight to Entain – the company was restricted in being able to offer the nine-day fortnight to the parts of their workforce that rely on award frameworks, work more to rosters, or work varying hours across a 24-hour period.
"If you are very knowledge worker-based, you can initiate flexible working arrangements with a relative level of ease, but our legislative frameworks are very restrictive and preventative to a broader approach," said Sharpe.
Measuring success of nine-day workweek
Alongside acquisitions, during the last 18 months, the company has seen increases in levels of employee engagement and happiness, their cost per acquisition to hire has decreased and the organisation hit every single one of their performance targets for the year.
"All of the markers that you look at to see 'Is this right for us? Are we still able to move forward in a positive way?' they were excellent," said Sharpe.
Marsden said this was a key factor for businesses looking at implementing the nine-day fortnight.
"Organisations need to consider what your baseline looks like right now so that in 12 months' time, they can evaluate whether or not this is working. But also it can't be just an overlay; it has to be a systemic integral part of the business," she says.
At Entain, "it wasn't just a tokenistic 'Let's all have a day off a fortnight,' it was very considered, it was structured, there were systems and processes put in place, and it was measured," said Marsden.