The All Whites may not have made it into the Fifa World Cup, this time around, but there will still be plenty of Kiwis following other teams in the competition. With matches screening early, that can create tired or absent employees. Here's how to make the World Cup an HR win.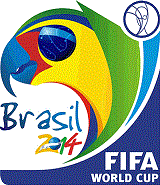 The Fifa World Cup is fast approaching and as we in HR know from past experience, sick leave and absenteeism are likely to increase as fans stay up late to watch the live games.

There's also likely to be more than one sore head in the office after a night of celebrating, or commiserating.

Even though the All Whites aren't in the tournament, there will be plenty of football fans in the office who follow the other teams in the competition and they will be staying up late to watch the games, and keeping an eye on the competition, sometimes using office technology.

Matches begin on 13 June and many of them will screen at 4am New Zealand time and later througout the day. The final will screen on 14 July at 7am.

But it's not the time to institute draconian measures and clamp down on fun, according to Randstad strategic account director Mike Roddy.

"If employers embrace it [the World Cup], they can build a real sense of collaboration and spirit. In the last couple of years particularly, every employer is talking about diversity and the intent behind it is to create a multi-cultural, multi-generational workforce where you foster innovation and productivity.

"Why not, when you have this melting pot of different cultures and backgrounds, embrace an event such as the World Cup? It has such interest and it can really drive a great level of connectivity amongst the workforce."

Polycom ANZ managing director Gary Denman agreed.

​"The World Cup is a global event. It's great to be able to allow employees to support their team, as well as ensuring maintained productivity through flexible working initiatives. Whether you are continuing to develop an existing policy, or enabling your team to work flexibly for the first time, it's important to consider the impact that the tournament will have on your employees and workflow," he said.

Roddy said employers should accept that at least part of their workforce would be following the tournament and a way to mitigate sick leave and absenteeism due to watching late games was to provide some flexibility around working hours.

"Ensure that deadlines can still be met, but allow that flexibility. Be a bit on the front foot with people. Realise that they'll celebrate. If it's feasible, where you're not customer-facing or it's not a rostered business, you can possibly allow people to come in a bit later. If it's a morning game, why not put on a breakfast and have a bit of a World Cup celebration at work?"

He said employee engagement was a key focus for many HR directors and business owners and events like the World Cup were an opportunity to create a sense of community and connectivity in the workplace.

Cracking down on fans and being too rigid was a bad idea and could lead to complaints on social media, said Roddy.

"You shouldn't abandon key tasks at work, but manage work enough that you don't have complaints on social media because it can damage your employer brand, especially depending on the age of your workforce."

Will your employees be watching the Fifa World Cup? How do you plan to manage it?