The 19th annual HRINZ awards were held last night with 16 awards handed out to innovative organisations and individuals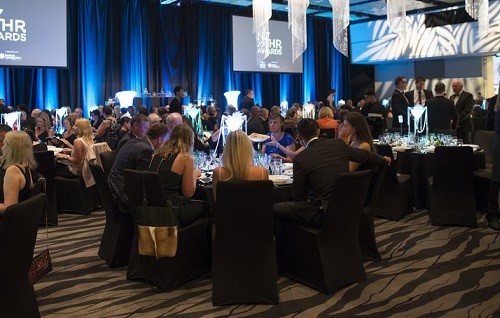 Hundreds of HR leaders from across New Zealand were gathered in Auckland last night as the 19th annual NZ HR Awards got underway.
Held at the SKYCITY Convention Centre, the event saw 16 awards presented to individuals and organisations that have demonstrated excellence in HR.
Kate Daly, who recently moved from Fletcher to BNZ, was one of the biggest winners on the night – receiving the award for HR Generalist of the Year and HR Person of the Year.
"Kate is a very deserving winner of this award for many reasons," said chief judge, Geoff Summers. "Kate is a well-qualified senior practitioner with extensive experience both internationally and in New Zealand."
The judges also noted that Daly regularly shares her knowledge and experience outside of her employment and is a board or panel member of many unpaid bodies.
"Her HR and business expertise contributes to the achievement of those organisations' laudable objectives," added Summers.
The full list of winners is below:
Emerging HR Practitioner of the Year – Sarah Geraghty, Grant Thornton
HR Generalist of the Year – Kate Daly, BNZ
HR Specialist of the Year – Leslie Taylor, The Warehouse Group
Award for Health Safety and Wellbeing – Spotless Integrated Facilities Services
Award for Learning and Development Capability in the Public Sector – Springboard Trust
Award for Corporate Social Responsibility – Downer New Zealand
Award for Talent Development and Management – Farmlands
HR Business Contribution Award for Small Enterprises/Not-for-Profit – Lifewise, APT, MMN
Award for HR Technology – Comvita
Award for Organisational Change and Development – Lion
Award for Outstanding Workplace – Lion
Christian Dahmen Memorial Award for HR Innovation – GHD
Award for Recruitment Excellence - Department of Corrections
Award for Diversity and Inclusion – Vodafone NZ
Award for Workforce Engagement Programme of the Year – Mercury
HR Person of the Year 2018 – Kate Daly, BNZ